World
The source explained why the NATO ships can't conduct reconnaissance in Crimea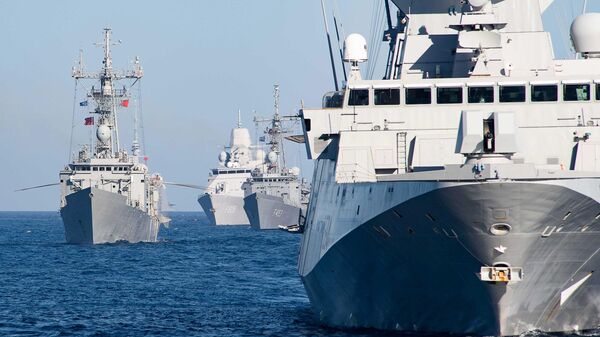 NATO ships approaching the Maritime borders of Russia in the Black sea near the Crimea, almost not able to explore because of the opposition of the coastal electronic warfare (EW), told RIA Novosti source in the power structures of the region.
The Agency called the reconnaissance activities of the Alliance ships "attempt of penetration into the communications and digital networks."
According to him, the latest Russian electronic warfare equipment being tested in real conditions of combat, the technical possibilities are checked. "As a result, NATO ships turn around and leave," the source added.
As explained by the interlocutor of the Agency, EW make unhealthy not only the intelligence apparatus, but also hit the settings the navigation systems of ships, resulting in those who show false coordinates, and the crews disoriented.
In recent years, NATO ships are much more likely to get closer to the borders of Russia in the Black sea as part of a plan to fight the "Russian threat". In addition, exploration near the Russian border regularly hold foreign aircraft. They are often noticed in the area of the Crimea and the Krasnodar region, the Baltic sea and about the Russian bases in Syria.
The defense Ministry has repeatedly urged the us military to stop such intelligence operations, but the Pentagon refuses to do so.