Technology
Do not use as a sexual lubricant: the doctors gave advice on antiseptics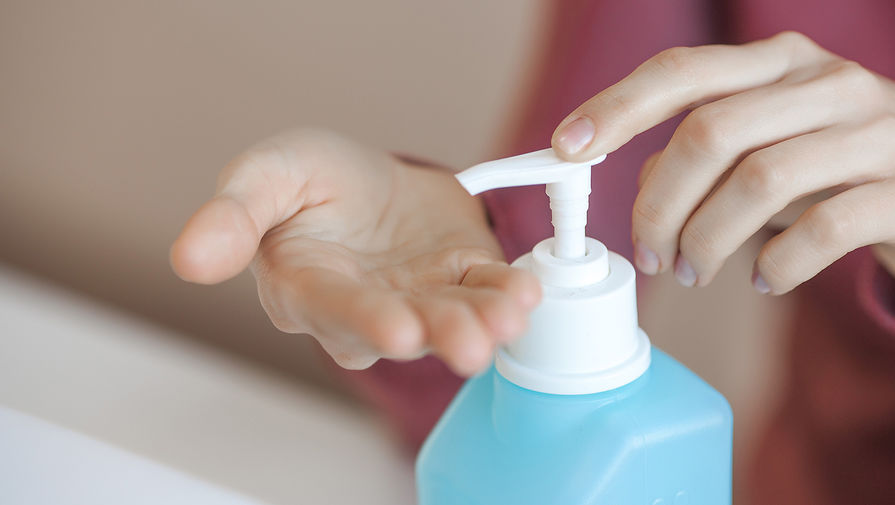 Doctors urged not to prepare antiseptics, for protection from the coronavirus in the home and do not use alcohol gels as a lubricant. The specialists noted that alcohol sanitizers are less effective than ordinary hand washing.
To reduce the risk of infection by the coronavirus and other infections, the who recommends as often as possible to wash hands with soap and water — this reduces the number of germs on hands. When washing hands in public places, it is better to use paper towels, not dryer, an international group of researchers in 2012 set — towels rid of moisture much faster and drier with the air flow can additionally carry bacteria and viruses.
But if this method of cleansing is unavailable, you can use a disinfectant alcohol-based, noted the specialists of the Centers for control and prevention of diseases of the United States. They should contain at least 60% alcohol.
Antiseptics for hands appeared in 1966, a young nurse Lupe Hernandez from California. After the swine flu epidemic in 2009, they received a wide circulation not only in hospitals, but also among ordinary people. In the United States in 2009, sales of disinfectant gels and wipes grew by 70% in six months. Today, the bottles with antiseptics you can buy anywhere, from airports to the cosmetic stores.
Disinfectants for hands, alcohol-based contain ethanol, isopropyl alcohol or n-propanol.
Alcohol-free are produced on the basis of Quaternary ammonium compounds. They can reduce the number of microbes, but less effective than alcohol. Alcohol antiseptics are effective against many bacteria as well as influenza virus, rhinovirus, hepatitis and even HIV.
Ethanol destroys the protein coating, which has many viruses, including coronavirus. It is necessary for virions to life and reproduction.
The effectiveness of antiseptics reduced, if the hands are oily or heavily soiled, e.g. after a meal or work in the garden. In such cases it is recommended to find a way to wash your hands with soap and water. In addition, antiseptics are useless against pesticides and heavy metals.
Vehicle with alcohol concentration less than 60% should be avoided.
First, they have different effectiveness against different microbes. Second, they do not kill microbes, but only slow their growth.
Antiseptic should be applied to the palm and rubbed into the surface of the hands, including nails and between fingers until dry. If the vehicle your child uses, you must make sure that he swallowed the antiseptics often have a pleasant smell, and children may try to drink it.
In the media you can find recipes for self-production of antiseptic from aloe Vera gel and 70% isopropyl alcohol and tea tree oil. It is proposed to mix equal parts of gel and alcohol, add 2-3 oil composition and shake for about a minute.
Isopropyl alcohol can also be used for wiping keyboards and phones.
Homemade antiseptics can be less effective than the pharmacy, but some protection will provide. However, in case of sneezing or occasionaly in hand it is better to wash hands gets on them the mucus, which protects bacteria and does not let the alcohol get to them.
However, not all experts agree that homemade antiseptics in General use.
"It is unwise and dangerous
— believes the Professor of the London school of hygiene and tropical medicine Sally Bloomfield. Store antiseptics also contain emollients, without which you risk damaging the skin. To make this mixture at home is difficult, so it is better not to experiment."
Bloomfield also reminds us that we should not without needing to touch the surfaces, but if I had to do it — you need to use antiseptic or wash your hands before touching your face.
Experts caution against febrile scapania antiseptic, a small bottle goes a long way, and too often their use is dry skin that increases the vulnerability to various infections. Therefore, disinfectants should be used only if there is no possibility to wash hands.
Completely stop touching the surrounding surfaces is impossible, says Bloomfield. Therefore, it is necessary to observe hygiene of hands.
"When all comply with hygiene, you are doing everything possible to avoid Contracting the disease, she says. — If you are infected, you are contagious, you know".
Dr. Chaudhry Arim raises a piquant question related to disinfectants —
it is strictly not recommended to use them for personal hygiene and especially as a lubricant.
"Yes, groin area — a warm place with high perspiration, but the skin there is very sensitive, he says. — Isopropyl alcohol is unsafe for internal use, and using it during Masturbation can lead to mucosal".
Meanwhile, some already know about this from personal experience. So, one of the users of the website Reddit said that after using antiseptics as lubricant he was in the hospital and he will have a week to go in the diaper.