World
The king of Spain was deprived of his father's salary from-for numerous scandals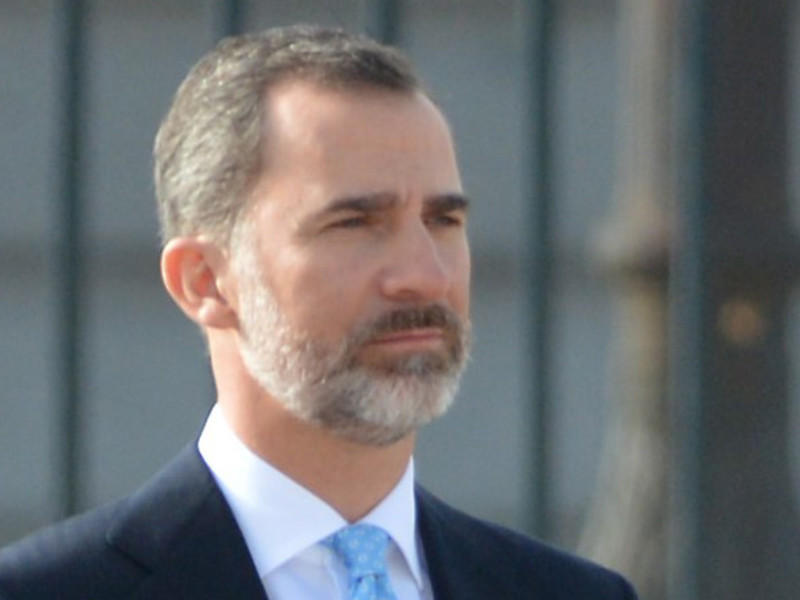 The king of Spain Philip VI refused to the salary his father Juan Carlos, who after his abdication in 2014 he received the allowance of 194 thousand euros (217 $ 100). It is reported by BBC Russian service with reference to the statement by the Spanish Royal court.
Philip VI decided to "refuse the inheritance of don Juan Carlos which he may be entitled, like any asset, investment or financial structures, whose origin, characteristics or purpose may be inconsistent with law or the criteria of institutional… activities."
This decision was taken after the Swiss newspaper Tribune de Genève reported that the Prosecutor's office is investigating the origin of 65 million euros, which the monarch gave his now-former mistress Corinna Sayn-Wittgenstein-Sayn.
These funds, according to media reports, part of the money that was transferred to a Swiss Bank account in 2012, representatives of the environment of the Saudi king "as a gift" after his mediation in the conclusion of transactions with Spanish companies for the construction of high speed railway between Mecca and Medina. In addition, the British newspaper Telegraph reported that Philip appears as a beneficiary of the offshore Foundation Lucum, where, according to the publication, there are 65 million euros, "Saudi money."
The Royal house said that Philip VI did not know that is the beneficiary of the Fund until 5 March 2019. On hearing this, the king in April last year, the notary said that he refused to be a beneficiary, if the information is true.
According to some observers, the Spanish, king Philip is trying to distance himself from the scandalous reputation of his father. Most of the former king was criticized for the love of extravagance. His financial Affairs are also being investigated by the Swiss authorities. Media wrote that in 2008 he received $ 100 million from Saudi Arabia, which were deposited into an offshore account. These reports Juan Carlos did not comment.
In 2012, the ex-monarch had to apologize for flying a business jet on a Safari to Botswana and killing of elephants. At that time the country experienced a deep economic crisis. Corruption charges against the youngest daughter of Juan Carlos and Cristina and her husband Inaki Urdangarin, who was in jail for embezzlement and fraud, only strengthened the voices calling for Juan Carlos to move away from the Royal Affairs.
Juan Carlos ascended to the throne in 1975 after the death of dictator General Franco, who ruled the country for 36 years. He became the first monarch of Spain after 44 years without a king. Despite the efforts of his supporters who supported Franco to continue the autocracy, the king soon changed the system of government in Spain, introducing a parliamentary monarchy. He was considered a stabilizing force in friction with regions seeking independence, such as Catalonia and the Basque Country. He also helped suppress a coup attempt in 1981. Over the years, the king withdrew from political Affairs and became a symbolic head of state.