Science
The upper stage "Fregat" brought the satellite "GLONASS-M" into orbit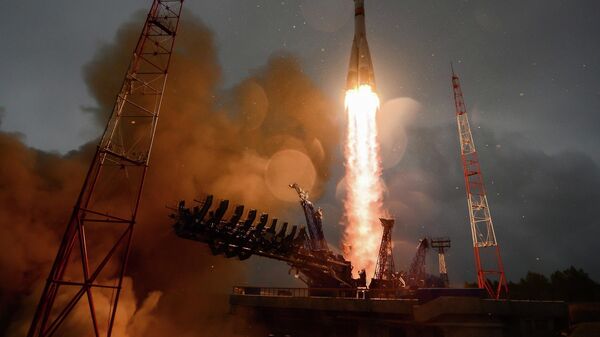 The upper stage "Fregat" brought into the orbit of the navigation satellite "GLONASS-M", told reporters on Monday at the Department of information and mass communications of the Russian defense Ministry.
Rocket "Soyuz-2.1 b" with "Fregat" and the satellite was launched on March 16 at 21.28 GMT from the Plesetsk cosmodrome.
"The carrier rocket middle class "Soyuz-2.1 b" at a set time has successfully put into orbit the Russian navigation spacecraft "GLONASS-M", – said in the Department.
It is noted that the launch vehicle and spacecraft into orbit by the upper stage block "Frigate" passed in a regular mode.
This was the second launch of "Soyuz-2" from Plesetsk this year. The new missile replaced the "Union-U", which operated from 1973 to 2012. Just North of the spaceport running 435 "Union-U" and 45 "Unions-2".
In January, the company "Information satellite systems named after Reshetnev" reported that the launch will take place on 28 February. He was later postponed on March 16 due to postponement of the launch of a military communication satellite "the Meridian-M" from 24 January to 20 February.
In December 2019, another RIA Novosti source in the industry said that this "GLONASS-M" will be replaced with a similar camera system room 735, which was launched in 2010, but declined in November 2019, reworking the design life of seven years.
Now the Russian orbital group global satellite navigation system GLONASS consists of 28 satellites (26 "GLONASS-M" and two "GLONASS-K"), of which 23 work on purpose, one is in orbital reserve, one in flight test stage, three – on maintenance. For global coverage of the Earth of navigation signals of the system requires 24 operational satellites.