Science
Scientists decode the genome of the coronavirus, explained the critical importance of open
Decoded the first complete genome of a coronavirus SARS-CoV-2 isolated from a patient in Russia. It was made by the staff of the National research Institute (Sri) influenza im. A. A. Smorodintseva of the Ministry of health. What this genome may differ from previously decoded genome in China, we learned at the chair of Virology of Moscow state University. University.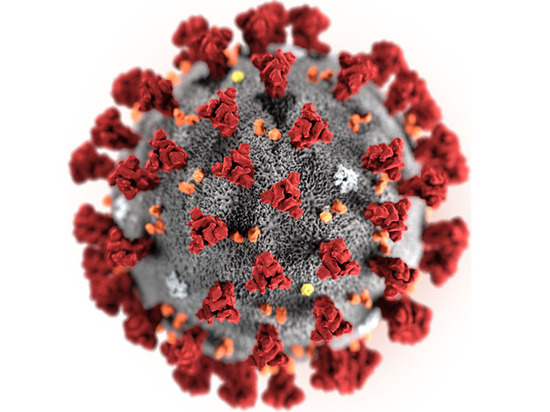 As you know, the genome of the coronavirus SARS-CoV-2 was deciphered nearly a week to declare the epidemic COVID-19 in China. Scientists from China just posted a nucleotide sequence of a new virus in the international database used by the world health organization, but by living with the virus to share not in a hurry. Meanwhile, as explained by Russian virologists, without a live sample of the virus testing of established vaccines and antiviral drugs difficult.
In early March, the head of Rospotrebnadzor Anna Popova has declared that in Russia received the virus, but not from China. How did you learn the "MK", our Department bought it in Germany. That is, it was a living virus, which can begin to work seriously.
However, the selection of its Russian virus still remained an important goal for virologists.
As explained on the official website of the Institute acting Director, Institute of influenza to them. A. A. Smorodintseva doctor of medical Sciences Dmitry Lioznov, "rapid genetic analysis of the virus SARS-CoV-2 critical to understanding the evolution of the novel coronavirus and the dynamics of its spreading."
We were all interested in the allocation of our national varieties of the virus, says doctor of biological Sciences, Professor of the Department "Virology" MGU im. Lomonosov Alexey Agranovsky. – Despite the fact that the genome sequence was decoded earlier, the virus within two months could change, and the transition from one country to another — to acquire the national distinctive features. Therefore, the work of specialists of the research Institute of influenza is very important from the point of view of studying the variability of the virus. This knowledge will not affect the treatment, it usually remains the same in different variants of the virus, but that's about its pathogenicity, how is it different, for example, in China, in Germany and in Russia, the new decoded data can say a lot. You can also define it and the way the spread of the disease around the world. Of course, it will bring us closer to creating efficient domestic drugs and vaccines against SARS-CoV-2.
By the way, our data is also transmitted to an international data Bank.