World
Republican Senator managed to sell off the shares after learning from intelligence agencies about an impending collapse in the stock exchanges of the coronavirus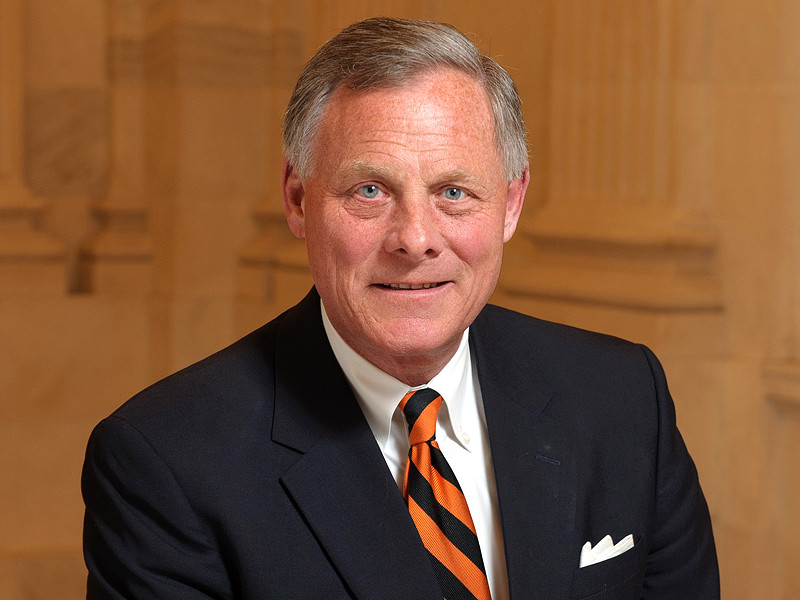 Several politicians and prominent journalists in the United States demanded the Republican Senator Richard Burr to voluntarily resign, accusing him of insider trading in the shares and concealing important information about the impact of the pandemic coronavirus. This information Burr allegedly transferred to special services.
As found out the publication ProPublica, Burr, who heads the Senate intelligence Committee, from February 13 this year, began to sell belonging to him and his wife shares, measured in the amount of 688 thousand to 1.72 million. The securities were sold in 33 separate transactions.
Members of Congress, and any Federal officials forbidden to engage in insider trading in accordance with the law enacted in 2012 under the Obama administration. Burr was one of three senators who voted against this law.
The position of the head of the intelligence Committee of the Senate gave to Richard Burr the ability to obtain top secret information provided by US intelligence. According to Agency Reuters, in February of this year American intelligence agencies on a daily basis, reported to senators about the danger and speed of spreading the virus.
In mid-February, the us stock market was near historic highs. In March, a week after the sale of all shares Berra, he experienced a catastrophic decline, eliminate the entire increase over the three years of the administration of the trump.
Last Tuesday, the public radio station NPR has published on its website an audio recording of the meeting, Berra with a group of high-ranking supporters of the Republican party, held February 27 in the state of North Carolina, represented by the Senator. Then Burr said that the virus is much more aggressive and much faster it is transmitted, "than anything we faced in modern history." He suggested that the epidemiological situation in the world can be worse than in 1918, when the world was gripped by the Spanish flu pandemic.
Meanwhile, on 7 February, Senator Burr, together with the influential Senator Lamar Alexander has published on the television website Fox article in which he argued that the US is much better than other countries in the world prepared to deal with any epidemic.