Science
Scientist warned about the consequences of mass quarantine of COVID-19
Mass isolation of people in pandemic coronavirus COVID-19 may have numerous large-scale and serious consequences. Warned about this Professor of medicine Stanford University John Ioannidis.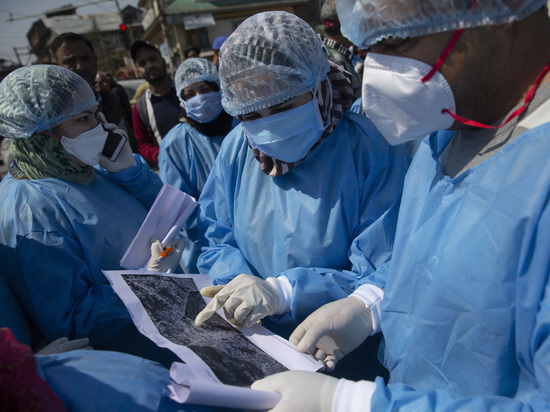 In a column for the publication Stat Ioannidis noticed that accept all countries measures to combat the pandemic aimed at smoothing the dynamics of new infections. According to him, this approach poses a serious burden on the health system.
"Smoothing of the curve may worsen the situation instead of being overwhelmed during the short acute phase, the health system will remain overloaded for a longer period of time," said Ioannidis.
Translation for quarantine children also in the long term could bring disaster: in isolation they will start to weaken the immune system and, as a consequence, they will be more vulnerable to more serious diseases.
Mass isolation of people negatively affect the socio-economic situation in the world, and how severe damage will be caused, while even it is impossible to predict, said the Professor. When the quarantine will be long, there can occur large shocks such as financial crisis or even civil strife and war that will lead to social ruin.
According to Ioannidis, to avoid the global impact of the pandemic, first of all you need to know the real picture of the spread of coronavirus, which includes statistics on the number infected and the number dead. Current findings on mortality due COVID-19 the scientist believes is incorrect, because no country in the world began to carry out mass testing for the new coronavirus. According to him, the danger COVID-19 may be exaggerated. If the news about COVID-19 did not thundered for the whole world, the current situation could seem not so dramatic, and the number of deaths from diseases like the flu, this year did not seem unusual.
"At best we could by chance notice that the flu this season looks a little worse than average," said Ioannidis.
In conclusion, he stressed that as a result of the effects of prolonged isolation "to the card can be delivered billions, not millions, of lives."
Earlier it became known that Russian scientists have completely decoded the genome COVID-19. This will allow a better understanding of the evolution of the novel coronavirus and the dynamics of its spread, and develop vaccines against it.