Science
OneWeb has announced the successful operation of all satellites launched by Russia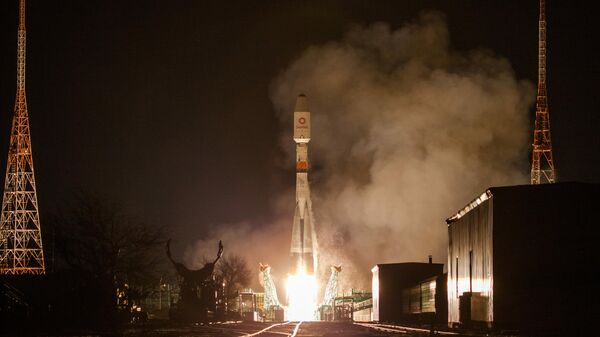 All 34 British satellite OneWeb launched on the eve of the Baikonur cosmodrome, commenced the work. She said the technical Director Massimiliano Ladavas.
"We successfully contacted all 34 satellites. <…> Another great success," he wrote on his Twitter page.
Group OneWeb launched into orbit by the Russian carrier rocket "Soyuz-2.1 b" with the upper stage "Fregat".
The OneWeb satellite network
In June 2015, Roskosmos signed with Arianespace, the French and British OneWeb contract for 21 the commercial launch of 672 satellites that will provide broadband Internet access for users around the world due to the complete coverage of the Earth's surface, on the launch vehicles "Soyuz" with the upper stage block "Frigate".
From the Baikonur cosmodrome plans to spend another nine starts (two already completed) and two launch from the cosmodrome East and Kuru.
Earlier, the chief Manager of the company OneWeb Adrian Stekel said that in the first stage into orbit want to bring 588 vehicles. To 2026-mu the number of satellites intend to bring to two thousand.