World
Putin will appeal to the Russians because of the situation with coronavirus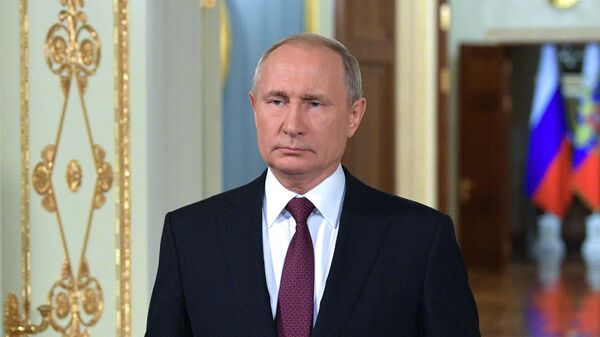 Russian President Vladimir Putin finalizing the appeal to the citizens because of the situation with coronavirus, said his press Secretary Dmitry Peskov.
The President's speech will be shown on television after 15:00.
On the eve of Putin visited the infectious diseases hospital in Kommunarka and held two meetings dedicated to the problems with COVID-19. On Wednesday, the President canceled his trip to St. Petersburg and remained in Moscow.
This Peskov said that the event, scheduled for Thursday, with the G20 summit on the coronavirus, remain in force.
The total number of patients COVID-19 in Russia amounted to 658 (410 of them in Moscow), 29 had recovered, 122 thousand are under surveillance.
Coronavirus disease 2019
Pandemic COVID-19, the first cases of which were recorded in China in the end of last year, affected more than 170 countries. The infection has penetrated to all the continents except Antarctica. According to the who, has infected about 370 thousand people, 16 thousand died.
According to statistics from the Johns Hopkins University, just COVID-19 ill over 424 thousand people died almost 19 thousand 109 thousand were cured. First in the number of fatalities are Italy (where the number of dead is nearing seven thousand), followed by China, Spain, Iran, France and the United States.
Recent data on the situation of COVID-19 in Russia and the world presented on the portal stopmanager.of the Russian Federation.