Science
What is earth comet with lights, 600 times greater than the estimated
In may, our sky will Shine with comet ATLAS, which can be seen with the naked eye even during the day.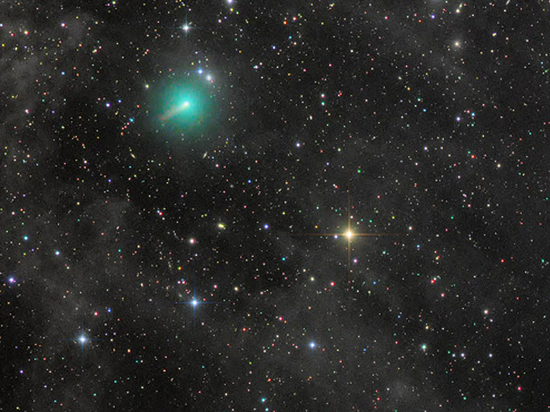 This celestial body was discovered the Hawaiian astronomers in December. According to initial information, it was expected that the comet is at closest approach to the Sun is less bright, but the sizes of the gas shell and, accordingly, expected light show impressed the scientists.
Comet C/2019 Y4 named in honor of the telescope-robot Asteroid Terrestrial-impact Last Alert System (ATLAS), through which she was discovered at a distance of 439 million kilometers from the Sun. Depending on its initial distance and luminosity, astronomers expected in March to see fainter body ATLAS. However, it has already reached magnitude 9, which was scheduled to be fixed only in may, when the comet will approach to the nearest distance to the Sun. It turns out that its brightness is already 600 times higher than calculated, and at perihelion when the Sun it will split of 37.8 million kilometers, it to match the glow with the planet Venus. Then it will be visible without a telescope even in the daytime.
Review discoverer of comet Borisov, a researcher at the State astronomical Institute. Sternberg Gennady Borisov:
– Despite the calculated distance of the comet, it can glow much brighter than expected levels due to a special evaporation process its core. Usually comets evaporate water or CYANOGEN. That brings ATLAS is still unknown.