Science
Coronavirus changed the pre-flight ritual of a new ISS crew
The coronavirus has made its changes to the order of the days of the astronauts who are going to be launched to the ISS on 9 April.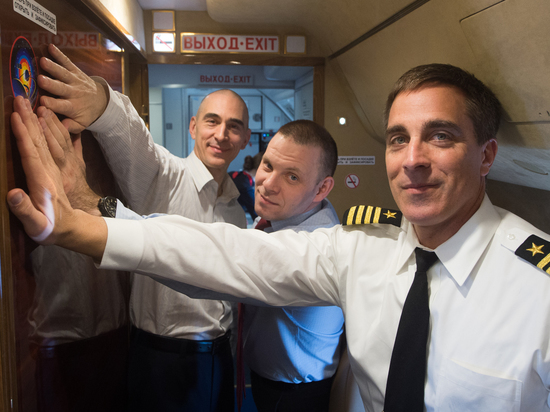 As reported by "MK" in the Russian space Agency, the main part of the 63rd expedition to the International space station – Anatoly Ivanishin, Ivan Wagner, Christopher Cassidy, and their understudies, Sergey Ryzhikov, Andrei Babkin and Stephen Bowen arrived at Baikonur on March 24. Within two weeks they will go through complex training sessions and briefings, as well as a medical examination.
However, the order to conduct pre-launch activities that require mass participation, had to adjust a bit in connection with a special mode associated with the pandemic coronavirus. So, most likely, will be held in the video conference session pre-launch special Commission headed by the head of Roscosmos, Dmitry Rogozin. It has already been decided that the same video will have the astronauts to communicate with journalists, that this time will not arrive at Baikonur for the first time in modern history of Astronautics.
Still open to question and visiting members of the crew of the cosmodrome Museum and the house of Sergei Korolev – these activities had always included in the main program.
But what is not raised a hand to the organizers, is to watch the astronauts of the film "White sun of the desert" in the cinema of the hotel. This film is one of the favorite parts of the program prelaunch. According to have already flown in space, it gives a special mood of the crew joins them before the start.
Not removed from the schedule of preparation and traditional planting of trees cosmonauts at Baikonur.
Wednesday, March 25, the Prime and backup crews conducted the first "fitting" (exercise) in a manned vehicle. Start of the carrier rocket "Soyuz-2.1 a" with the spacecraft "Soyuz MS-16" is scheduled for 9 April at 11.05 Moscow time from the platform № 31 Baikonur cosmodrome.