Science
Scientists have figured out how to keep muscles toned until old age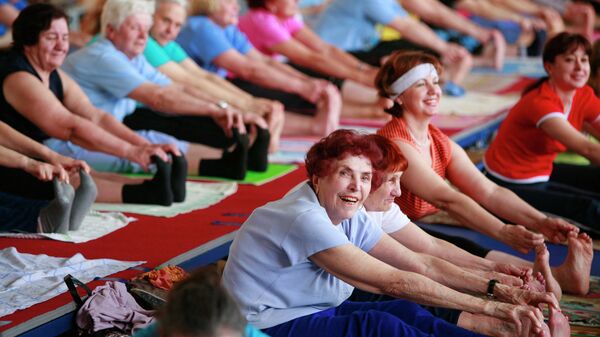 British scientists have discovered the cellular mechanisms by which cells are released from the damaged mitochondria. The maintenance of this function by medication will allow the elderly longer to resist aging, maintaining their physical form. The study is published in the journal FASEB Journal.
The mitochondria are the power plants of cells that supply energy to all the processes in the body. In the process of energy production the mitochondria are constantly being destroyed and re-synthesized.
However, in the elderly the process of updating the mitochondria begins to be inhibited, which leads to the accumulation in cells of damaged or old mitochondria which are no longer functioning. Scientists have long assumed that these changes due to the deterioration of muscle function in the elderly, which in turn reduces their physical abilities.
British scientists from the University of Birmingham and the University of Dundee in collaboration with colleagues from Australia examined the key mechanism that controls the purification of cells from damaged mitochondria, which determines the function of muscles.
The researchers designed a special fluorescent label for the study of mitochondria in muscle cells: in healthy cells the mitochondria have a Golden color, but become red at destruction. Using the experimental setup, scientists found that stimulates the process of destruction of spent mitochondria activation of molecules of the energy sensor — AMP-activated protein kinase (AMPK), the activity of which increases with exercise.
This means, according to the authors, what to start cleaning damaged mitochondria can not only physical exercise, are not available to all older people, but drugs that activate AMPK. Of those meds will enable older people to maintain their skeletal muscle mass and physical form.
"The idea of targeting drugs to AMPK not new — are in the press release words of the head of research of Dr. Yu-Chian Lai (Yu-Chiang Lai), head of the laboratory of the School of sport, exercise and rehabilitation at the University of Birmingham. — Many studies, including some of our previous works demonstrate that the activation of AMPK in the muscles gives a positive effect in the treatment of type II diabetes. As a result, many pharmaceutical companies are currently working on the creation of preclinical compounds that activate AMPK. We hope that our new discovery will accelerate the development of targeted drugs to activate this key molecule in the muscles".
"We know that exercise and diet can be used to help men maintain their muscle mass and physical capabilities — continues Alex Sibraim (Alex Seabright), the first author of the article. But improving our understanding of why aging is a loss of muscle mass, will help to create drugs that allow older people to stay longer physically active."