World
Italy approved fines of up to 3 thousand euros for violation of quarantine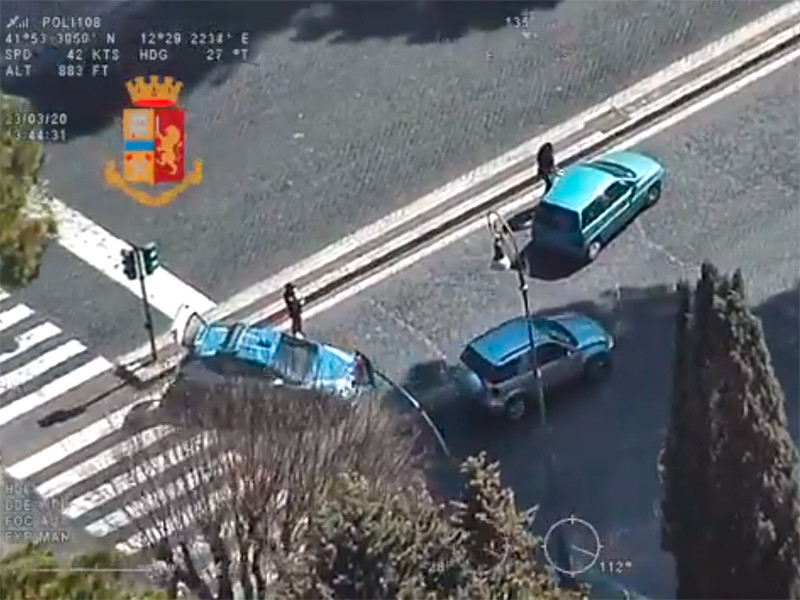 The Council of Ministers of Italy has approved fines of up to 3 thousand euros for citizens who violate the measures against coronavirus, said on Tuesday the Giornale di Sicilia and other Italian media.
"In regard to punishment of offenders, we introduced a penalty, the sum starts from 400 Euro and ends of 3 thousand euros," – said the Prime Minister of Italy, Giuseppe Conte.
Fines will apply to those who do not comply with restrictions on movement. If the violation is committed with the use of the vehicle, the penalty can be increased by another third.
For motorists who violate the quarantine, watching from helicopters. Drivers also stopped to check the crews of the patrol cars.
Continuano i controlli anche da elicottero 1° #RepartoVolo oltre che da parte delle Volanti che verificano sulle strade di Roma le autodichiarazioni di chi si sposta nonostante le norme emanate per il contenimento del #COVIDー19 #essercisempre #iorestoacasa #grazieanomeditutti pic.twitter.com/0eJZQ2zJ5O

— Polizia di Stato (@poliziadistato) March 24, 2020
Conte said that he was proud of the reaction of the citizens of Italy on introduced to combat the coronavirus measures. "The vast majority of citizens comply with the new rules," he said.
Conte also reacted to the appeared in Italian media reports that the restrictive measures in Italy will continue until the end of July, "Interfax". "The state of emergency was declared until July 31. But this does not mean that the restrictive measures will be extended until 31 July," he said, stressing that the Italian authorities hope to lift restrictions much earlier.
The Prime Minister also promised to hold talks with unions to avoid strikes fueling stations. In addition, Conte has assured that the necessary stocks of fuel.
Italy ranks second after China in the number of cases of coronavirus. All this infection is found in more than 69 thousand people in the country. The number of deaths Italy in the first place: died there more than 6.8 thousand patients with coronavirus. Recovered 8.3 thousand people.
Conte on March 22, announced the decision in the fight against the coronavirus to suspend the operation of all the plants which are not strategic for the life of the country values. Before the country closed all the stores except grocery and drugstores, stop entertainment. The validity of these measures will expire at the beginning of April, and authorities will need to decide whether to extend them.