World
The foreign Ministry called the US charges in the address absurd Maduro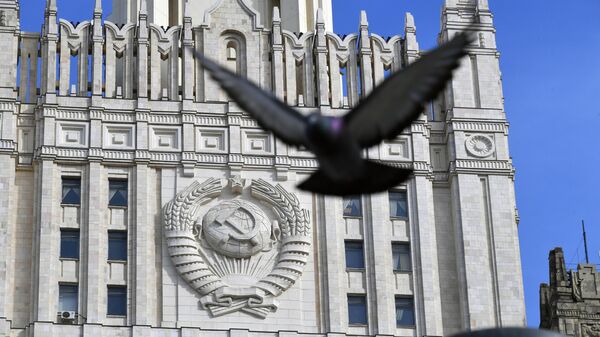 Russia surprised by US charges in the address of the President of Venezuela Nicolas Maduro on his alleged involvement in drug trafficking, these charges are absurd, said the official representative of the Russian foreign Ministry Maria Zakharova.
"We were surprised to learn of the charges by the U.S. attorney General, in which the Venezuelan government is accused of direct involvement in international drug trafficking. Following the installation of the overthrow of the legitimate Venezuelan authorities, and that no one was hiding, the American justice system is also promised a large amount of information, which supposedly would help to arrest the President Maduro and other members of senior management of Venezuela. Such a statement sounds absurd, absurd," – said Zakharov on the briefing.
The U.S. Treasury on February 7 announced that amendments to the sanctions list of the company Consorcio Venezolano De Industrias Aeronauticas Y Servicios Aereos, also known as Conviasa, and 40 aircraft of this company. Permanent mission of Russia, China, Iran, Syria, North Korea, Cuba, Nicaragua and Venezuela to the UN sent its Secretary General Antonio Guterres a letter asking them to demand full and immediate lifting of unilateral sanctions that prevent countries to combat coronavirus.
In addition, previously, the U.S. Department of justice announced charges against the President of Venezuela Nicolas Maduro and the country's leadership, claiming that they are involved in drug trafficking, for Maduro, the US government announced a reward of 15 million dollars for the rest of the country's authorities mentioned in the indictment, at 10 million.
In Venezuela, 21 January 2019, the mass protests against President Nicolas Maduro shortly after the oath of office. The head of the National Assembly, controlled by the opposition, Juan Guido illegally declared himself interim head of state. A number of Western countries led by the US announced its recognition of Guido. In turn, Maduro called the head of the Parliament a puppet of the US. Russia, China, Turkey and several other countries have supported Maduro as the legitimate President. In Moscow called "presidential status" of Guido non-existent.