Analysts BitMEX Research, research division of the exchange BitMEX cryptooperation, made a list of the major organizations finansiruet the development of bitcoin and Lightning Network.
Blockstream and Lightning Labs are the biggest developers in the industry. Analysts pointed out that today the situation concerning transparency of financing and the degree distribution of sponsors is much better than in the past.
Financing developers who work on bitcoin or Lightning ― number of developers: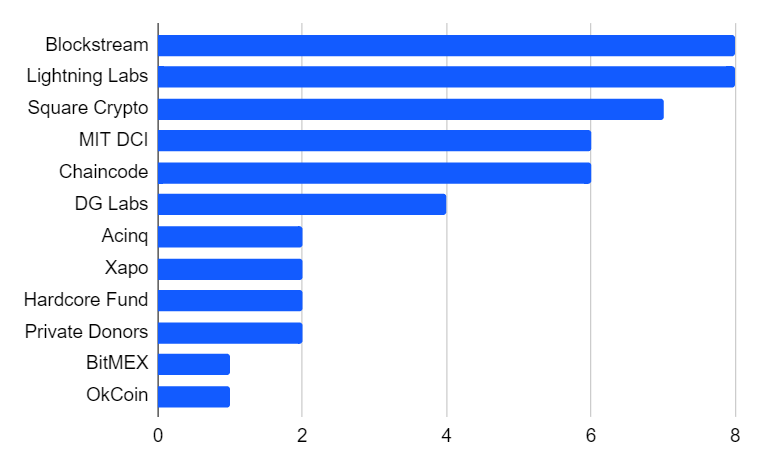 The second graph visualizes in more detail the financing of the developers of Bitcoin Core. Analysts have identified the 33 most active participants of the project, and then tried to set the current sources of funding for each. This graph shows that the Chaincode Labs has the most substantial financial support.
Current funding for the top 33 of the developers of Bitcoin Core (number of commits) ― number of developers: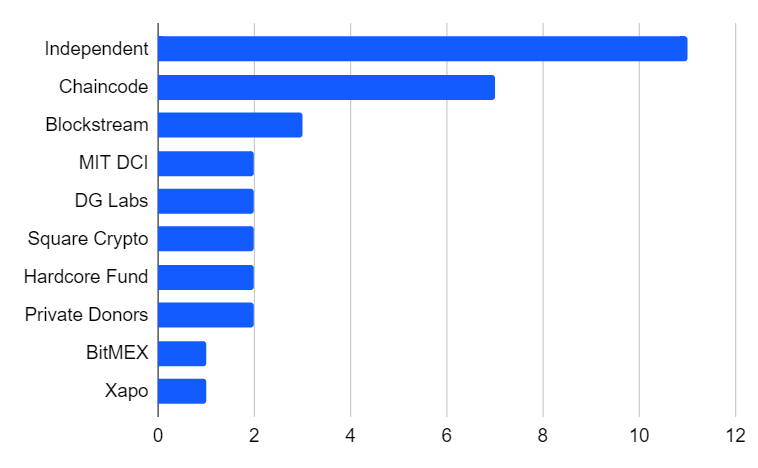 According to analysts, though now Chaincode Labs is the clear leader in terms of developer support Bitcoin Core, financing is now much more distributed than in the past, especially in comparison with the period 2012-2014, when there was only one main sponsor of the Bitcoin Foundation.
The two tables below shows the raw data for the above graphs.
Key companies that Fund the development of bitcoin:

The list of bitcoin developers and their sponsors: