World
In Uzbekistan, 11 employees of the Institute of Virology contracted the coronavirus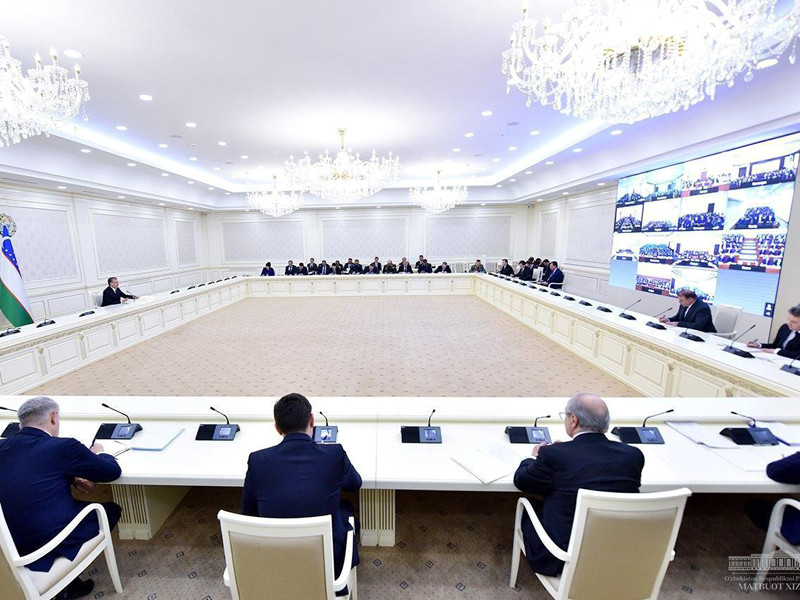 In Uzbekistan, 11 members of the Republican Scientific research Institute of Virology, where it is transported infected COVID-19, contracted the coronavirus, said the President of the Republic Shavkat Mirziyoev on the course of conference calls meeting.
According to Ministry of health of the Republic, the first patients were hospitalized in the clinic of the research Institute of Virology. To date, there is 59 patients, the condition of four is serious. In addition, four patients with coronavirus are in the infectious diseases hospital of the city of Namangan, two in Fergana, reports "Interfax".
The head of state signed a decree on incentives for health workers involved in combating the spread of coronavirus infection.
In Uzbekistan the number of people infected with coronavirus is 65 people. The first case of infection with coronavirus in Uzbekistan was revealed on March 15. COVID-19 found in a woman who returned from Paris. The virus was also detected in four relatives, who arrived from the Hajj in Saudi Arabia and the man who is in quarantine in the Tashkent region.
Earlier, the Director of the Agency of sanitary-epidemiological welfare, Ministry of health of the country Bakhrom Almatov said that the five infected COVID-19 feel well, they have disappeared symptoms of the disease. From the 15 cases there are signs of pneumonia. According to the interior Ministry, more than 28 thousand people in Uzbekistan are quarantined, including 9,1 thousand in hospitals and special centers.
The authorities of Uzbekistan from March 16 to April 30, suspended transport links with other countries because of the threat of the spread of coronavirus. Canceled all public events, closed entertainment facilities, public restaurants, Tashkent is not working public transport, and from March 23 on the border of the Republic closed the border crossing points for entry. Travel from Uzbekistan can only foreigners on the special air charters. 24 March-the capital of the country is also closed for entry and exit of all types of passenger transport. On Thursday, the quarantine was introduced in Namangan (regional center in the East of the country), reports RIA "Novosti".