Science
In Russia figured out how to increase the safety of shooting sports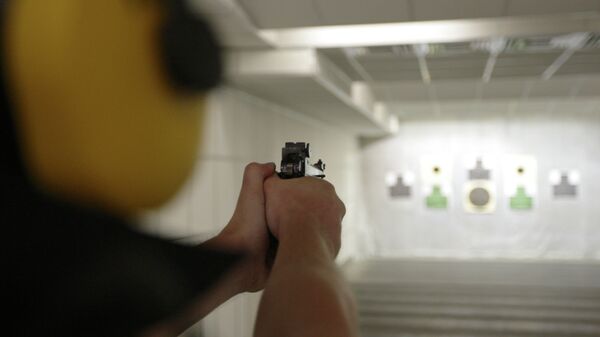 Experts don state technical University (DSTU) has created a material for shields in the dash, which prevents the deflection and destruction of the bullet, told RIA Novosti in the press service of the University.
Engineers DGTU under the guidance of Professor of the Department "Construction materials" DGTU, Ph. D. love the wink suggested to use products made of reinforced foam concrete as paleokostasa anteriority veneer. Fiber-foam concrete – lightweight concrete reinforced with dispersed fibers, it combines strength with high fracture toughness, safe and easy to manufacture.
Panels made of reinforced foam concrete are highly energy intensive destruction under impact and explosive loads. The use of such shields increases the safety of people shooting the porous structure fibropenobetonov prevents the destruction of bullets into fragments and minimizes the release of lead compounds.
"Traditional boards designed for carrying out firing, it is a complex and expensive structures, besides, not always safe for people. Replacement of traditional billboards on fibropenobetona will allow to improve sanitary and hygienic conditions inside the tyre due to the lower concentrations of lead dust in the air and virtually eliminate cases of rebound," – said the author of an innovation, postgraduate student of Department "Construction materials" DGTU Denis Vautrin.
Researchers estimate, the cost of one cubic meter of reinforced foam concrete will average 10-15 thousand rubles. It is approximately 3-4 times lower than the cost of booking shields used in shooting galleries. This material is easier to produce and transport. Tongue-and-groove form a composite unit substantially facilitates the Assembly: to assemble the bulletproof wall in a fairly short period of time without the help of skilled workers. In addition, the manufacturing technology of such products also allows you to recycle them for reuse.
Developed in DSTU material has already passed successful approbation in the shooting-stand complex military-hunting society of the North Caucasus military district Rostov-on-don and received the approval of practitioners. The development is protected by Russian patent.