World
EU diplomats called a "horrendous" report about torture in the Donbass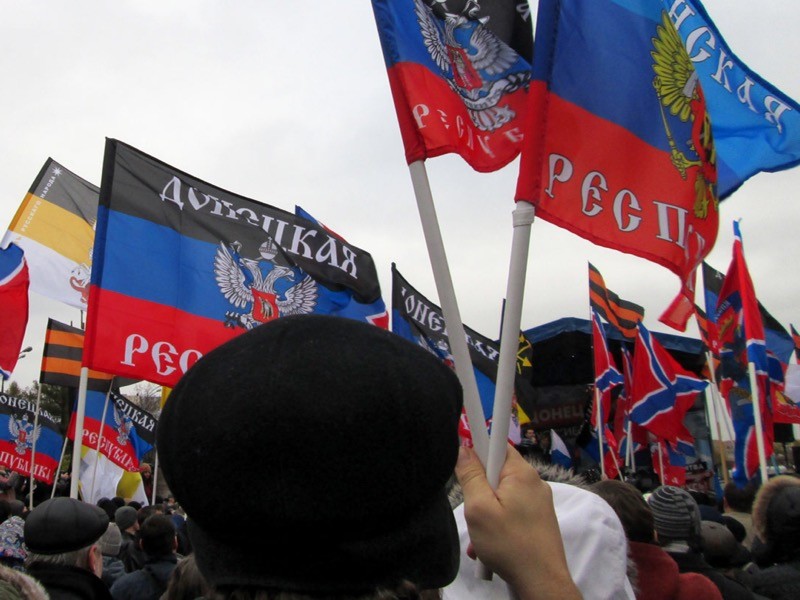 The EU expects the investigations into allegations of human rights violations in the East of Ukraine against the detainees by the parties to the conflict, including members of the Pro-Russian militias fighting under the flags of the DNI and LC. This was stated by the official representative of the European foreign service (EVS). There also was named the horrific messages of the latest report of the office of the UN high Commissioner for human rights (OHCHR).
As stated in a communiqué issued on Friday in Brussels, the report confirms that "in the East of Ukraine continues the practice of arbitrary detention, torture and ill-treatment of detainees related to the conflict." "All parties should respect their international commitments on human rights and humanitarian law", – reads the statement of the EBU.
The service representative notes that the report of the OHCHR, in particular, was "identified and further confirmed by a consistent model of arbitrary detention, which often resulted in forced disappearances, torture and ill-treatment of detainees related to the conflict in the so-called Luhansk people's Republic and the Donetsk people's Republic".
"This practice and the impunity of their perpetrators must end. Messages in the report of the OHCHR released detainees about their conditions of detention are appalling. The EU expects an immediate and full investigation into these reported violations," reads the communiqué.
It also calls for independent international observers such as the international Committee of the red cross and OHCHR full and unconditional access to all detainees and places of detention in the Donbass, reports "Interfax".
In this context, the EU expects Russia for a peaceful political settlement of the conflict in Eastern Ukraine "will have a significant influence on the armed groups that it supports," reads the document.
"The European Union reiterates its full support for the independence, sovereignty and territorial integrity of Ukraine within its internationally recognized borders", – remind in Brussels.
We will add this month a similar report on human rights violations was prepared by the U.S. Department of state. It said that Russia continues to violate human rights not only on its territory, but also in the Crimea, Syria and South-East of Ukraine.
The state Department refers to such rights violations in the Crimea, disappearances, torture, including punitive psychiatric detention, mistreatment of detainees, arbitrary arrest and detention, invasion of privacy, strict limits on freedom of expression, including violence against journalists and blocking websites, to serious and widespread suppression of freedom of Assembly and religion, the severe restriction of the freedom of Association, including the prohibition of the Mejlis of the Crimean Tatar people, violence and systemic discrimination against the Crimean Tatars and ethnic Ukrainians.