World
A resident of the Chinese in China spoke about the situation in the city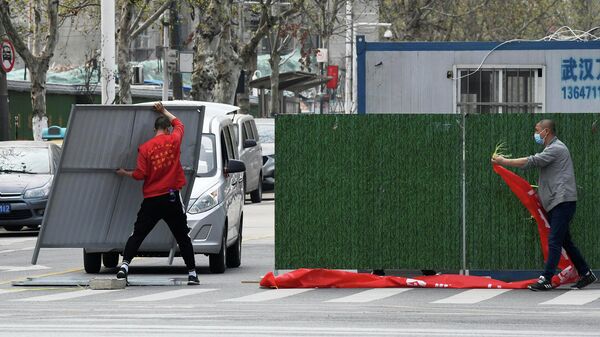 A resident of the Chinese Wuhan (Hubei province) Tagir Izmailov during the stream, he told RT about the situation in the city, where started the spread of coronavirus infection COVID-19.
"Until April 8, not all have the right to use the services and the metro, and cafes. You need to show on your mobile profile, which shows that you have passed the quarantine period without any diseases, so you're clean," said Izmailov.
According to him, without a mask in town nobody goes. The man said that in the city still operates the system throughput.
"That is, of course, the city is still not fully open, but it's very close already — just a week… Features of the Chinese mentality, so to speak, into the hands of the government. Only today, out on the street, I realized how many people really sitting at home. 14-million city — and just a week ago a couple of cars, couple of people and everything," Izmailov added.
Previously, the health Committee of Hubei province announced that from midnight on 25 March lifted restrictions on travel to and from the province, the only exception so far will be only the city of Wuhan. The quarantine of the metropolis is scheduled to take off April 8. The state Committee on health of the PRC on 29 March announced that the spread of the epidemic in the whole country stopped. China has recovered more than 93% of those infected.
Chinese authorities on 31 December 2019, informed the world health organization on the outbreak in Wuhan unknown pneumonia. Experts have established that the causative agent is a new coronavirus, and later the disease was officially called COVID-19. March 11, the who declared the outbreak of the novel coronavirus pandemic.
The world has already recorded more than 820 thousand cases of infection, more than 40 thousand people died.
Recent data on the situation of COVID-19 in Russia and the world presented on the portal stopmanager.of the Russian Federation.