World
Americans in China "repurchased our masks," complained French officials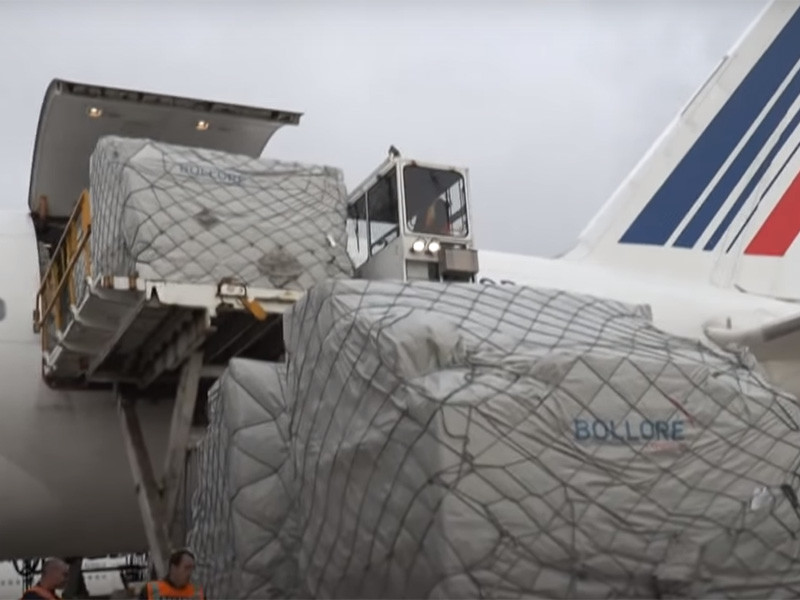 On Thursday, French media confirmed that appeared a day earlier, the statement of the head of the French region Provence – Alpes – côte d'azur that in China "right on the runway," the Americans repurchased party masks, intended to be sent to France. This writes the RFI.
"During the confrontation coronavirus allowed any methods", – said the portal francetvinfo.
As told Reno Moselle, the head of the region Provence – Alpes – côte d'azur and Chairman of the Association of regions of France, the power of one of the French regions have ordered "several millions" of masks, a Chinese manufacturer. "Order with a prepayment was made, the mask was made, – explained Moselle, But this morning on the runway in China, the French order was taken over by the Americans for cash and a plane that had to fly to France, went straight to the United States."
The French head of the region Grand-est Jean Rottner has confirmed channel RTLэти information. "Indeed, on the runway, the Americans pulled out cash and paid three or four times the price for orders which we did. So, really, you need to fight," he said.
According to the head of another region, who decided to remain anonymous, was recorded and other similar cases. "Masks becomes smaller, and Americans are buying them wherever you find, regardless of price", – said the source.
He stressed that U.S. buyers "pay me double, without even looking at the goods." "We can't afford that," added the French official.
In addition, in recent days, China "he blocked some deliveries," said the source. He considers that the French authorities are "racing against time", trying first to find a reliable manufacturer (in fact often masks are of poor quality), and then the method of payment and shipping to France.
There is now a shortage of even the simplest personal protective equipment. On 31 March President Emmanuel macron called for a plant for the manufacture of surgical and respiratory masks, located in Saint-barthélemy-d'anjou, in the West of France. Macron said about the need to ensure the "complete independence" of the country in question produced masks.
At the beginning of April in the world the number of people infected with coronavirus has reached one million people. Most infected per day recorded in the United States. There is a total of over 226 thousand In second place is Italy with more than 115 thousand On the third to Spain, where already infected more than 110 thousand people. In other countries of Europe was several thousand cases.
The speed of propagation of the coronavirus COVID-19 growing every day, increasing the number of victims.
Registered worldwide, over 50 thousand of deaths from the coronavirus. Of these, more than 13 thousand – in Italy, more than 10 thousand – in Spain and more than 4 thousand in France.