Science
Earthlings upcoming night will see the biggest moon in 2020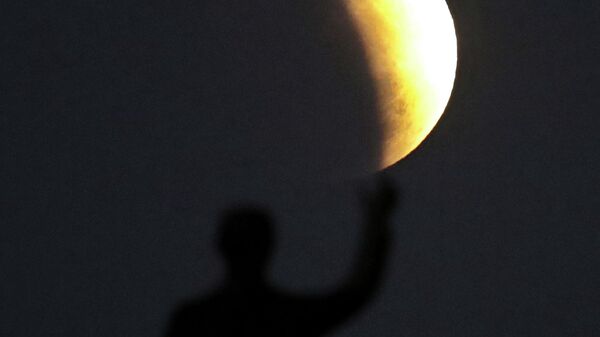 The moon in the night from 7 for April 8 are as close as possible to the Ground and take the phase of the full moon, making it the largest Moon in 2020 for earth observers, told RIA Novosti, the Moscow planetarium astronomer Lyudmila Koshman.
Previously, the Moscow planetarium on its website published information that on the night of April 8 05.36 will be a supermoon. In the capital's weather Bureau said that the supermoon can be seen in Moscow as the coming night is expected to clear weather.
"Tonight from 7 to 8 April, all residents, where only the Moon is visible in the sky, can see the biggest moon in 2020," said Koshman.
She recalled that during the year, there are 12 or 13 full moons. In addition, the Moon goes around the Earth in an elliptical orbit – then far away, then approaching, and average distance from our planet to the satellite is 380 thousand kilometers. The upcoming evening the Moon will be a perigee (closest to Earth point) and at 21.20 GMT will approach the Earth at a distance of 356 908 kilometers. At the same time, in GMT 8 5.36 APR first full moon. The moments when these two phenomena practically coincide in time, astronomers call the supermoon.
"I must say that SUPERLINE happen every year, but quite short periods, less than nine hours do not occur as frequently. Today we will see the biggest moon of the year. If we do it will be evaluated, then the apparent diameter will be 33 minutes, 29 seconds. Usually, the average diameter of the moon in the sky is 30 minutes, i.e. half a degree, the same as the Sun," said Koshman.
She added that if the weather allows, just below the full moon, you will see a bright star in the constellation Virgo Spica, and above and to the left – Capella in the constellation Auriga.