Crypto News
The volatility of bitcoin in March reached a six-month high
At the end of March 2020, the volatility of bitcoin soared to was 167.2%, which was the highest rate since January 2014.
The 60-day volatility the first cryptocurrency jumped to 122,9%, according to a survey of analysts Blockforce Capital. The last time such a high range of price fluctuations of BTC was observed in February 2014.
Recall that in mid-March, the cryptocurrency market has experienced the so-called "black Thursday". Bitcoin just a few days fell to an annual minimum (from $9200 to $3867).
Then, the first cryptocurrency has recovered some ground in early April and even closer to $8000. However, at the end of the week pullback was resumed, and BTC started to test values below $7000.
Gold, which many analysts often compare with bitcoins, also depreciated in March, but his loss was less than BTC.
Analyst NEM Ventures Nicholas Pelecanos said:
Since the beginning of February to mid-March, we observed one of the toughest in the history of the downs stock markets, commodities, Fiat currencies and digital assets.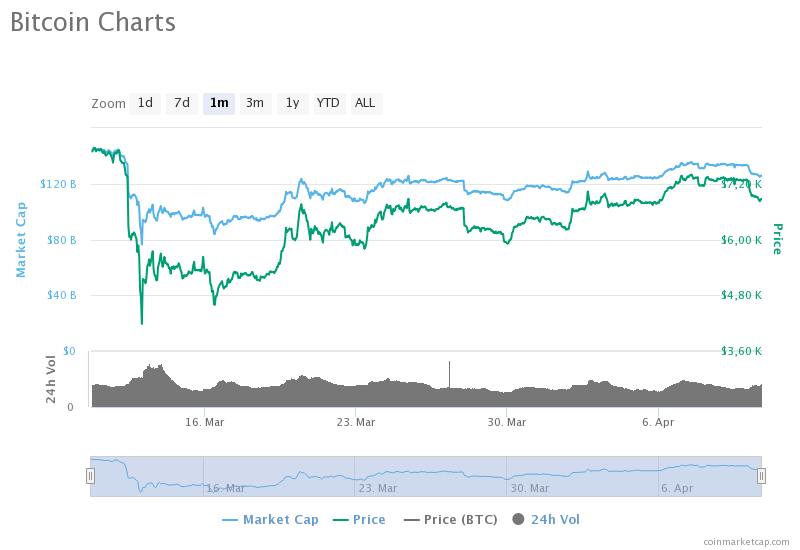 According to the CEO of Binance US If Catherine, like other assets, the bitcoin has faced a shock in the form of a pandemic coronavirus.
The negative impact COVID-19 felt all markets, as business activity has been low, which led to the collapse of the stock indicators and the decline in the value of cryptocurrencies.