World
London's high court overturned the arrest of real estate of the daughter and grandson of Nazarbayev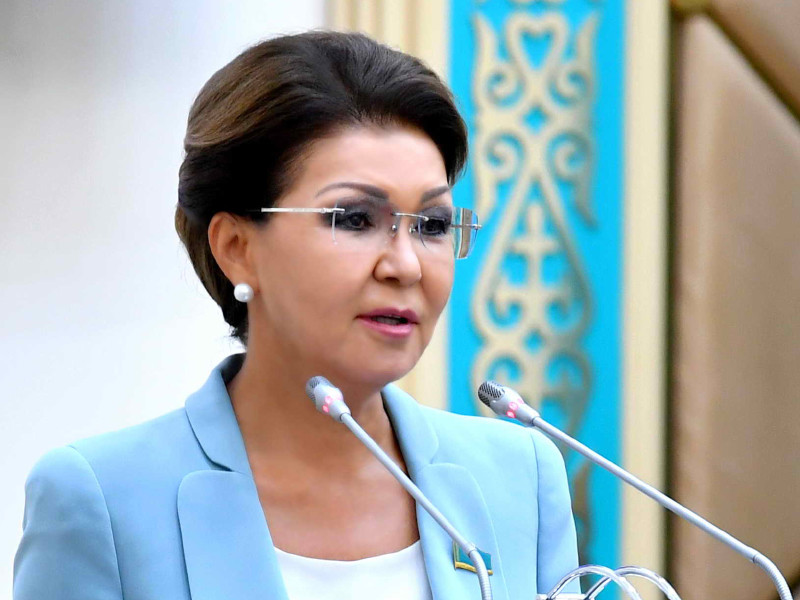 London's high court overturned the arrest of the London luxury real estate the eldest daughter of the former President of Kazakhstan Dariga Nazarbayeva and her son Nurali Aliyev. Two house and two apartments in prestigious areas of London were under arrest in may 2019, as the wealth "of unknown origin" at the request of the British national Agency for combating crime (NCA).
Version of the NCA, the acquisition of real estate with a total value of 80 million pounds, was laundering funds of the deceased ex-spouse Nazarbayeva, the ex-Ambassador of Kazakhstan to Austria Rakhat Aliyev, received by a criminal way. London legally the assets are owned by offshore companies.
With the help of arrest warrants mansions and apartments of NCA tried to get information about their purchase and transfer, including the source of funds and ultimate beneficiaries. Nazarbayev and her son challenged the arrest of property in court.
The investigator informed the meeting that, in her suspicions, Aliyev during and after work in the civil service were involved in serious crimes, and his family during his lifetime and/or after his death, was involved in money laundering. Suspicion, according to the investigator, also called a "complex and mysterious" manipulation, which was acquired and operated these assets.
The court ultimately disagreed with the arguments of the NCA and is considered unproven link between property in London and Rakhat Aliev. According to the court, Nurali Aliyev, Nazarbayev, and the representatives of the companies owning real estate de jure, provided "extensive information" about real estate acquisition, proving that Rakhat Aliyev had nothing to do with her.
Judge justice lang expressed surprise that the investigation did not mention as a potential founder of Villa Magna, which was one of the mansions of the very Nazarbayev, although it is a "successful business woman" and was mentioned in the list of the richest people of Kazakhstan according to Forbes, reports "Radio Azzatyk".
The investigator stated that it was unable to determine the more likely of the founder of Villa Magna apart from Rakhat Aliyev, noting that his son was at the time of establishment of the company was 23 years old and he just graduated.
It's hardly the first successful attempt to challenge the court order on property of unknown origin, according to Bloomberg. Previously it was not possible to do the wife of imprisoned Azerbaijani banker Samira haciyeva.
NCA appeal the court's decision in estate of Nazarbayeva and Aliyev will continue the investigation. The representative of the daughter eks-the President of Kazakhstan announced that it is pleased with the verdict. According to Nurali Aliyev, the court's decision demonstrates that the NCA received a warrant "on an erroneous basis," which was "part completely baseless investigation."
"The Agency deliberately ignored me voluntarily provided information and made unfounded and erroneous prosecution, including advanced shocking slanderous accusations against me, my family and my country," said Aliyev (quoted by Agency "Fergana" ).