Science
The "secret" the developer of a vaccine against the coronavirus was a vet
On June 29 in Russia will begin testing the vaccine against the coronavirus in humans. For this already selected 60 volunteers, among them – and one of the main developers of the vaccine, the employee of Research center of Virology and biotechnology "Vector", Ilnaz Gimatdinov.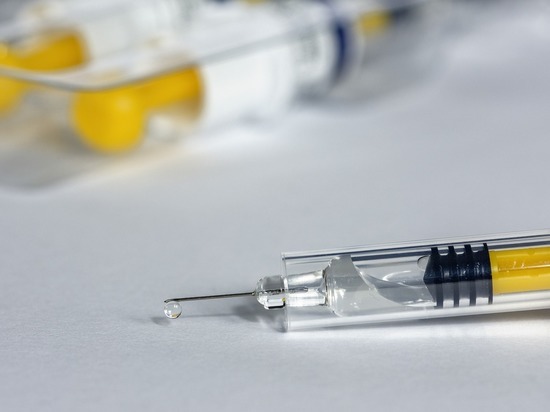 The young scientist has been dubbed a child Prodigy, the one who will save humanity from the coronavirus. It is known that he is 30, he is the candidate of biological Sciences, defended his thesis in 24 years. In the six years of work in "Vector" made a fantastic career. Became a leading scientific researcher of the Department of genomic research, he was entrusted to lead one of the most advanced laboratories.
About a young, talented scientist told "MK" the teacher of agricultural Academy, where he studied, and his friend – classmate.
Ilnaz Gimatdinov a native of Tatarstan. His Alma mater – the Ulyanovsk agricultural Academy (now – Ulyanovsk agrarian University named Stolypin).
-To our faculty of veterinary medicine and biotechnology Ilnaz did in 2006, says Dean Eugene M. Marin. – First year he began to attend scientific circles. Was drawn first, the General discipline, such as anatomy, physiology, and then special items: obstetrics, surgery, Microbiology, the epidemiology, Virology. We have the educational process was constructed so that the first four courses we studied veterinary medicine on the example of large farm animals. Students go to practice in agriculture. Ilnaz and then was on top. Boldly took blood from cows, pigs and horses. Participated in the experiments. In the evening went to a veterinary clinic to help professionals in working with Pets. He was talented not only in veterinary medicine but also in other areas. For example, very well versed in computers and computer programs, was repairing laptops. I even thought he was their future will link with the sphere of IT-technologies. But he was fascinated by science, Virology.
In 2011 Ilnaz Gimatdinov graduated from the Academy with honors.
And on the recommendation of the state Commission he entered the graduate research Institute for veterinary Virology and Microbiology. At an early age, at age 24, successfully defended. Worked at Federal research centre of Virology and Microbiology in Pokrov, Vladimir region. And then they took him to work in "Vector".
We also managed to contact a friend of his blood, Rizvan, with whom they studied in one group at the Academy.
We met Ildasm on the anatomy lesson. At first it seemed to me a sort of intellectual "nerd" – shares with us Rizwan. But then got to know him, and realized how fun, nice guy. Yes, he was very well read and gifted by nature, but there was not a drop of arrogance. He could come without preparation for any exam and pass it to five. It was just enough to attend the lectures. He grasped everything on the fly. His memory was phenomenal. But still he had analytical abilities. Could the most difficult and complicated "to sort through", so that all became clear. To him, many turned for help. He was not asked, simply gave cheat.
-Ilnaz studied with devotion?
-At school he was interested in biology, I read additional literature. Won school and city Olympiads on the subject. And the Institute was among the first. In the classroom at the surgery have always taken the initiative, participated in operations, stitches. Not left behind when we formed a student veterinary detachment. He was interested in everything new. I was the captain of the student team, Ilnaz with us went to the farms. There work was not easy. We treated the hoof of cattle were treated. And for this extremity the animal had to fix. Ilnaz not shied away from this job, this man was not afraid of large animals. Remember, our faculty was inscribed on the banner statement of academician Ivan Pavlov: "the doctor treats the man and the vet – humanity". As has been said is true, protecting the health of animals – we protect human health.
-What Ilnaz family?
-His father is a simple man, not from the world of science. Mom his blood at that time was no longer alive. It was a very sore subject, we tried never to touch. They lived in the Oktyabrsky settlement, Cherdaklinsky in the area that housed the campus – the campus of our agricultural Academy. I think that's why he enrolled in this University because he was there. From Ilnaz has a younger brother, Diamond. They have a very small age difference. Diamond graduated from our Academy.
What else Ilnaz was fond in student's years?
-He is very well versed in computers. The whole course, who would want to reinstall the program or change the software, and ran to him. He and "iron" were understood. Eliminated a problem with the computer equipment. And never took money for it. He never was a grabber and Gorgol. We often take the children on a Pro Bono basis helped the convent. And when there building was and when it was necessary to remove the potatoes. Anyone not forced to this, who would, he was driving. Ilnaz has always been among the volunteers.
-He didn't think then about the career of a scientist?
-At the undergraduate he had a craving for Microbiology and Virology. He was interested in all these bacteria are 3-4 levels of pathogenicity, experiments with them. He went to science club. There are manifested by such traits as tidiness, thoughtfulness and meticulousness.
When I start talking about future plans, he philosophically remarked: "What to think? As life goes…" you see what happened. Now he is developing a vaccine that would cure the coronavirus humanity. I became a farmer, he is a scientist.
Did you know that he works at the Center for Virology and biotechnology "Vector"?
-Knew that he had gone to work in Novosibirsk, Siberia. In conversation, he always evaded questions about his research. Talked about work only in General terms. We remembered mostly the College years. I just recently found out that he works at a private, almost secret center that houses collections of dangerous viruses. Head of the laboratory.
-When was the last time saw him or talked on the phone?
-It was two years ago. I invited him to my wedding. He said that he unfortunately can't come to Ulyanovsk. Referred to the specific work. (The staff of "Vector", which work with pathogens transmitted from person to person before you go more than a day off campus satellite Koltsovo, near Novosibirsk, must go through quarantine, which lasts for 21 days. – Ed.)