World
"Doctors without borders" has started to struggle with COVID-19 in Pakistan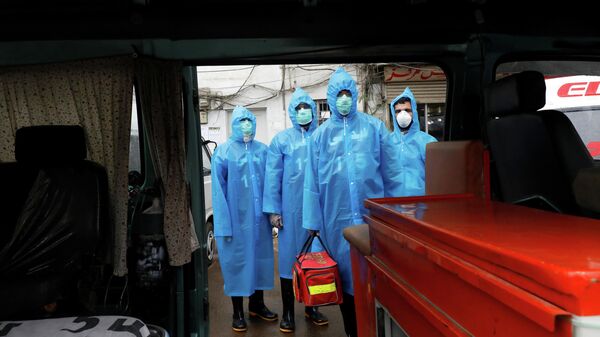 International humanitarian organization "Doctors without borders" (MSF) started to fight with COVID-19 in Pakistan, stopping the implementation of other projects in the country, said the representatives of the MSF.
According to the latest data, the number of people infected with coronavirus in Pakistan is 10 811. Since flash recovered 2337 people, killing 228.
"MSF is providing support to various departments of the Central hospital in Timergara since 2009. Over the years we have been involved in combat several outbreaks of dengue, measles and intestinal infections. COVID-19 – a brand new viral infectious disease, but operating logic of preventive measures and fight against the epidemic remains the same. Thanks to the experience of our staff we were able to promptly establish a system of initial assessment of patients and to equip the insulating separation", – stated in the message.
Clarifies that all over Pakistan "Doctors without borders" organized a massive campaign to educate the local population ways of preventing the spread of viral infections. Representatives of the organization communicate with local communities about preventive measures talk on the radio, in Newspapers and in social networks.
"We maintain contact with local health authorities to find out more about how we can help Pakistan in the fight against COVID-19, but we are faced with serious difficulties and challenges in medical materials and supplies of means of individual protection of medical personnel. The safety of our staff and our patients is paramount," said MSF.
Clarifies that the organization made the difficult decision to suspend projects on treatment of cutaneous leishmaniasis in Peshawar, Bannu and Quetta, as well as mobile clinics for the treatment of acute malnutrition in the districts of Nasirabad and Jafarabad. In addition, MSF has suspended activities in a maternity hospital in Peshawar for 14 days. "These are temporary measures that are intended to prevent the spread of COVID-19, and our employees hope that in the near future, if the situation allows, they will be able to resume work projects", – concluded in the organization.
Recent data on the situation of COVID-19 in Russia and the world presented on the portal stopmanager.of the Russian Federation.