World
Trump instructed to develop a plan of assistance to US oil companies amid falling prices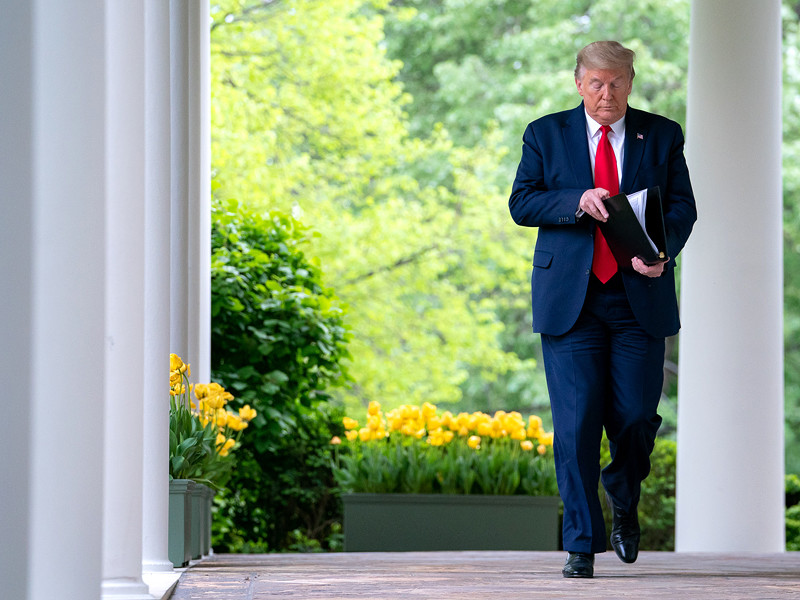 The US President Donald trump said Tuesday that he gave instructions to the heads of the Ministry of Finance and Ministry of energy to develop a plan to support American oil companies.
"We will never disappoint the great oil and gas industry in the United States. I have instructed the Minister of energy and the Minister of Finance to establish a plan that will make available funds to these important companies and the jobs they were safe in the future," he wrote on his Twitter page.
The collapse of the oil market continues on Tuesday: Brent goes down in price by more than 18%, June futures for WTI rose over 23%, may contracts for WTI remain in the negative zone.
Convulsions, which beats the market shows how a heavy toll on oil demand caused restrictions imposed by governments worldwide to contain the spread of coronavirus.
The cost of June futures for Brent crude on the London ICE Futures exchange to 15:25 Moscow time is 20.74 USD per barrel by 4.83 dollar (18,89%) below the price of closing of previous session. In the course of trading the price of these contracts has fallen to 18.1 per barrel – the lowest since 2002, reports "Interfax".
June futures for WTI crude oil in electronic trading on the new York Mercantile exchange (NYMEX) by this time, fell 4.77 dollar (or 23.35%) to 15.66 $ per barrel. Their value fell during the session to 11.6 per barrel, which corresponds to the lowest levels since 1999, according to data from FactSet.
May futures for WTI, which expire at the end of the main session on the NYMEX on Tuesday (21:30 Moscow time) remained in the negative zone. Their cost is minus $ 5 per barrel. By the end of trading on Monday the price of the may contract fell by 306%, dropping to minus 37.63 USD per barrel.
The fall in the price of WTI to a negative level was observed for the first time in history and due to the fact that before the execution of the contracts, the owners of the oil are forced to pay buyers to get rid of raw materials in conditions of a severe shortage of containers for storage.