World
Medina called the meeting on the Elbe the culmination of a relationship of allies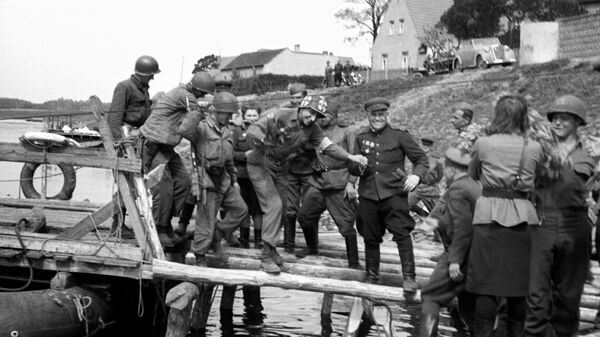 A meeting of Soviet and American troops on the Elbe river 75 years ago was a high point of the relationship of the allies during the war, said the Russian presidential aide, Chairman of the Russian military historical society (RVIA) Vladimir Medinsky.
Historic meeting of Soviet and American armies during the great Patriotic war took place on 25 April 1945 near the German town of Torgau on the Elbe river. Then was found and units of the 69th infantry division of the 1st American army and the 58th infantry division, part of the troops of the 1st Ukrainian front commanded by Marshal Ivan Konev. They as a result of military operations then were the closest to each other.
"Meeting on the Elbe was the culmination of alliances between the anti-Hitler coalition during the Second world war," said Medina, whose words are in the message of the RVIA.
"But immediately after the war, during the Potsdam conference outlined the contours of the future confrontation between the USSR and Western allies," he added. According to Medina, the situation was exacerbated by the hostile intentions of the allies for the atomic bombing of Soviet cities and the development on the personal orders of British Prime Minister Winston Churchill's "operation Unthinkable" plan of land warfare in Europe against the Soviet Union.
"Nevertheless, we, and especially our allies it is important to remember about the events on the Elbe, in order not to lose its historical memory," – said Medinsky.