World
Kim Jong-UN is "in deep meditation", said in Pyongyang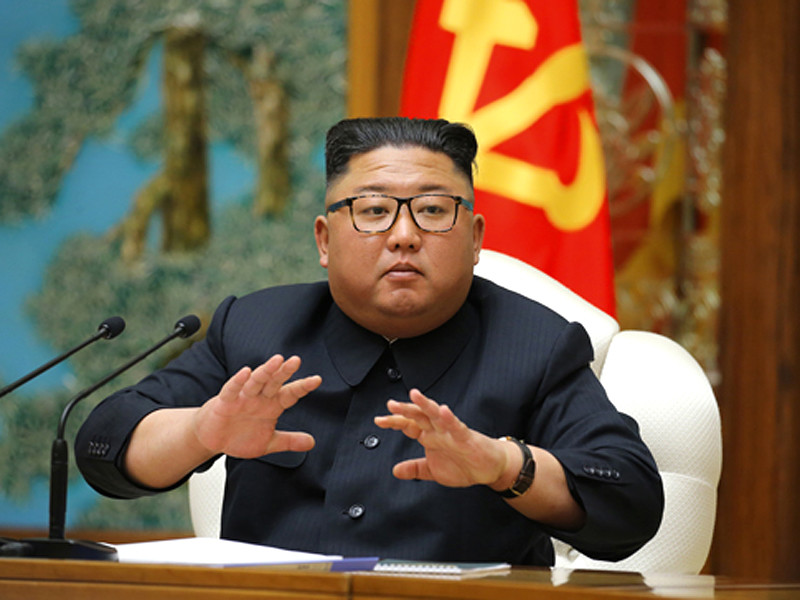 News Agency that publishes the official reports from North Korea, wrote on Twitter that the head of state "Marshal Kim Jong-UN is in deep meditation." Earlier media wrote about the deteriorating health of North Korean leader.
CNN has learned that U.S. intelligence study about the deterioration of Kim Jong-UN. According to the channel, it is "in serious danger" after surgery. Fears was the fact that the North Korean leader missed a celebration of the birthday of his grandfather Kim Il-sung on April 15. The last time Kim Jong UN appeared in public on April 11, when he chaired a meeting of the Politburo of the workers ' party of Korea on issues of domestic policy.
South Korean news Agency Yonhap, citing a government official said that Kim Jong UN was not seriously ill. South Korea DailyNK website specializing in North Korea, citing a source reported that Kim Jong-Ynu need operation associated with the cardiovascular system due to "excessive Smoking, obesity and fatigue". According to the website, now the leader of North Korea restored the Villa in the resort County Hansen, reports "Rain".
Deputy Chairman of the Duma Committee on international Affairs Alexei chepa said that the DPRK, as in many other countries steps are being taken to protect North Korean leader Kim Jong-UN from coronavirus infection. This, in his opinion, can be explained by the absence of Kim Jong-UN at a gala event.
In 2014 Kim Jong-UN for almost a month disappeared from the sight of the media and once again appeared in public, leaning on a cane. The North Korean official sources, the situation did not comment, and South Korean intelligence then reported that he had a cyst removed from the ankle.