Crypto News
The number of wallets with 0.1 bitcoin or more reached a record high
Record number of bitcoin-hontarov with 0,1 began to hedge their savings before havinga main cryptocurrency. Now the number of such addresses has exceeded 3 million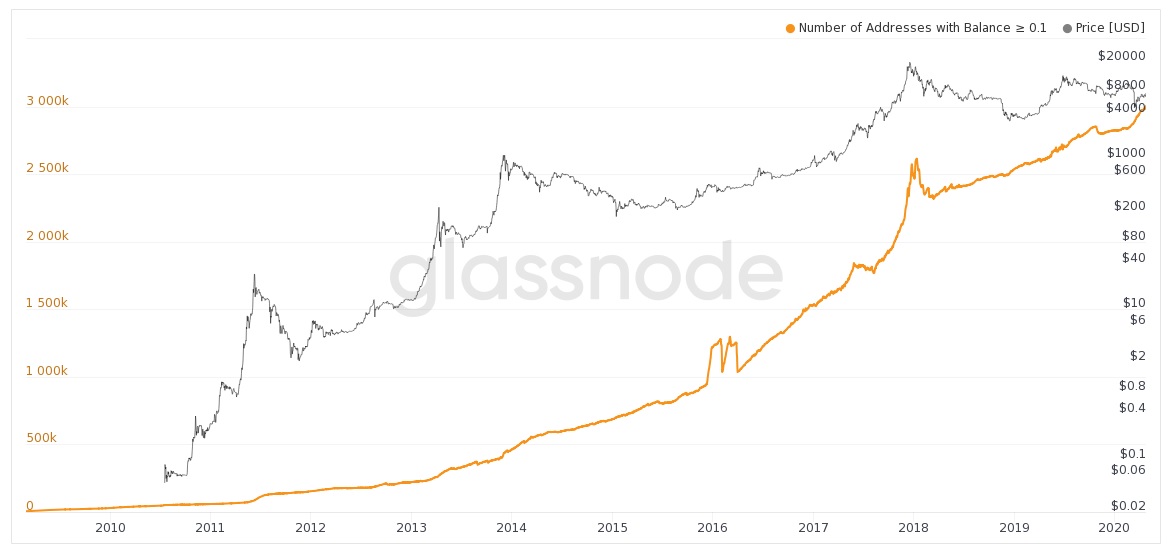 Some analysts who adhere to the hypothesis of efficient market, saying that having have already been addressed and will not have a significant impact on bitcoin after the event itself. There are also those who believe that markets are irrational and the opinion that the market dynamics accurately describes behavioral Economics. The latter are supporters of the psychologist Danny Kahneman, who received the Nobel prize in Economics for his work.
Hedging against Fiat
Interestingly, even the "halving prices" in the March black Thursday has not slowed the growth of the number of addresses with at least 0.1 BTC. Owners of such number of bitcoins can not be called "whales", but this probably reflects the recognition of the main cryptocurrency and its accumulation of small retail investors.
This accumulation also accounts for the time when Central banks are flooding the economy with money. This is probably an attempt of the public to insure your funds against the depreciation of Fiat currencies.

Due to the recent socio-economic turmoil, many people tend to be skeptical about the banking system and look for alternatives such as bitcoin. However, only time will tell is the main cryptocurrency for a bullish rally in 2017.