Science
Academician Pivovarov told about the root causes of the pandemic coronavirus
Many Russian economists believe that the world after a pandemic, expect drastic changes, it is possible to turn to "socialism." "I wouldn't want that, this is a dangerous trend", – says Yuri PIVOVAROV, a political scientist, historian, academician, who dedicated many of his works the history of political culture and statehood of Russia. Despite the need for serious treatment, Yuri does not stop working. Over the past year and a half even wrote a book.
On Saturday, 25 April he turns 70. We contacted him to find out how the health of a prominent scientist than "breathing" Yuri Pivovarov is a researcher, what hurts the soul Yuri Pivovarov, Director of research Institute of scientific information on social Sciences (the Institute).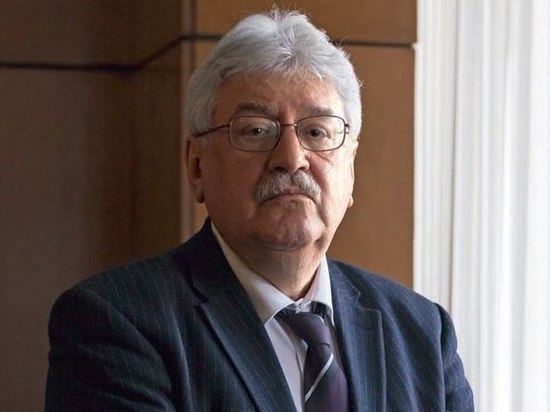 – Yury, tell us a little about yourself, when you did not talk.
– I took a long treatment, now rehabilitation. A bit unaccustomed to Russian realities, no longer held in the hands of "Moskovsky Komsomolets" (smiles).
– It's nice that you do not forget us. But now is the time that we are working on remote, do not always have the opportunity to browse through the latest issue of his newspaper.
What are you now most excited about?
What all the world's a coronavirus. This pandemic is a threat to the biological nature of people, and for social. Now one can often hear that time, liberal democracy has passed, the time is coming "socialism." A time of centralization, mobilization of resources. It is difficult to imagine how and when this is all over, and do not come in place of this coronavirus some other stuff.
– Humanity experienced a pandemic before…
– Yes, 1918 was the "Spanish flu," which the American soldiers brought to Europe. Worldwide died more than 50 million people. It's scary.
Even earlier, in the Middle ages was the epidemic that has decimated millions of people. But never was that the whole world was covered by one virus immediately. And there's no escape – it is the result of globalization.
Something so it, globalization, and put now in question… We will begin to build iron curtains?
Globalization, like any other phenomenon, has positive and negative sides. Here before we bought the ticket and flew where I wanted. And now.. I agree with Angela Merkel that the pandemic is the biggest challenge to humanity since the Second world war. Not that, of course, it will entail military action, and that it terrifies millions of people around the world.
– What can turn to this pandemic?
– The main thing for us to deal with it… Hard problem a year and a half, being constantly in contact with physicians, I realized how seriously should we take this area of our lives. Should invest more in the pharmaceutical industry to look for talent, etc.
What happens after a pandemic, I don't know. First, it is necessary that it is over and humanity has become "economically" to recover. Thus, the fall in oil prices affected the welfare of Russian society.
– By the way, everywhere in the fall in oil prices, cheaper petrol and only we have the expensive…
– This is due to our social mechanisms. They work for the benefit of the rich, and not in the interests of the whole society. It is quite obvious. Many said that the rate on raw materials economy, from which we could not depart threat. And now came the kind of moment of truth: the need for large quantities of raw materials disappeared. We can counter this?
– It is necessary to raise its own production, we are talking about the need of nationalization of large enterprises in such an unstable time. Here is the turn to socialism.
– I don't think it can all be so cool to turn around in the world. Do people so freely lived, as in the period after 1945 and before the pandemic 2020. Although in its pure form liberal democracy does not happen. In the West different parties periodically replace each other: that comes to power with the social Democrats (in Sweden) that conservatives – all this is gradually mixed.
I think that anywhere this model is not going anywhere, will remain in the Golden Fund of the socio-economic tools with which humanity settles his life.
– Pandemic, for a time distracted us from discussions about constitutional amendments. You all can agree?
– I, for one, do not understand what will take place, the state Council in the constitutional structure of the country. In General, much is unclear. But the fact that we can evaluate, I would highlight the innovation of "state-forming" nation. It — Russian. And Yakuts, Evenks, etc. is not "state-forming" people? There is a very dangerous trend is to build a hierarchy of peoples. We are a multi-ethnic country, on this issue need to be very careful. By the way, you need to keep in mind that in the case of the adoption of these amendments, we will find ourselves in a new constitutional reality.
– Me, for example, more frustrated that the list of amendments have deleted the one that was canceled the right of the authorities to own property and accounts abroad. In my opinion, this has to be one of the most important conditions, if we truly want to strengthen their country.
– Is it canceled? I missed it. Alas, it shows that our elites are defending above all its own material interests.
– You receive news about the Institute?
– Know that building a new building on the site burned down, rumor has it that the Institute will merge with other scientific organization, create something new… But these are rumours. There are people who claim that the old model of the Institute is outdated, it should be changed… what changed? Our Institute is truly a window to the world. At the time, Yevgeny Primakov said that our task is to open new threads, new schools, methodology of socio-humanitarian science and translate it into Russian science. It pains me to realize that my life could fall apart.
But you however, do not sit idly by, working on a book. Tell me about it?
– I have already written, you only have to publish it. It is a mixture of science and literature, written in the genre of the essay. I was always drawn to this genre, and now I've done it.