Science
Scientists are sounding the alarm: the coronavirus detected in the particles of air pollution
Italian scientists are to research whether discovered on particles of air pollution coronavirus be transported over long distances and to increase the number of infected people.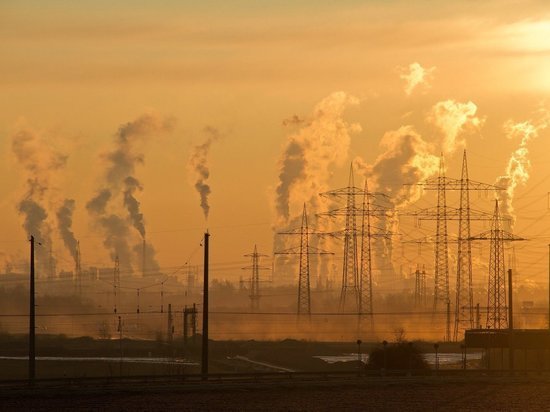 According to the British newspaper The Daily Mail, the researchers ' work is at the moment provisional. And while it remains unknown whether the virus is viable on the particle pollution and in sufficient quantity to cause disease.
Italian researchers used standard methods for sampling of air pollution on one urban and one industrial facility in the area of Bergamo and a few samples have identified gene-specific Covid-19. This finding was confirmed by blind testing by an independent laboratory.
Leonardo Setti from the University of Bologna, who led the study, said that it was important to determine whether the virus is distributed more widely as a result of air pollution.
"I'm a scientist, and I worry when we don't know,' said Leonardo Setti. – When we know we can find a solution. But if we don't know, I can only suffer the consequences".
Two other research groups have suggested that particles of air pollution can contribute to the spread of coronavirus in the air.
Statistical analysis conducted by a group Setti shows that a higher level of particle contamination may explain the higher infection rate in some areas of Northern Italy prior to the introduction of quarantine measures. And, according to The Daily Mail, this idea was confirmed by other prior analysis. This region is one of the most polluted in Europe.
None of the research group Setti has not been confirmed by independent scientists. But experts agree that the researchers assumption is plausible and worth exploring.
Previous studies have shown that the particles of air pollution harboring microbes, and that pollution may cause to be transported long distances viruses that cause avian influenza, measles and foot and mouth disease.
The potential role of particle air pollution linked to the wider question of how the coronavirus is transmitted. Large infected droplets from coughing and sneezing of infected people fall to the ground a metre or two. But much smaller droplets with a diameter less than 5 microns can remain airborne from a few minutes to a few hours and moved on.
According to Setti, tiny droplets of size from 0.1 to 1 micron can move on, when they are combined with particle contamination to 10 micron. This is due to the fact that this combined particle is larger and less dense than the drop and can stay longer in the air.
"Particle pollution is similar to micro-plane, and passengers – it's a drop," said of Sett.
However, experts are not sure whether these tiny air drops cause coronavirus infection, although I believe a new virus can remain viable for several hours in tiny droplets.
But the researchers say that the importance of potential aerial transmission and potential increasing role of pollution particles mean that it can not be excluded.
Professor Jonathan Reid of Bristol University (UK) explores aerial transmission of the coronavirus: "Perhaps it is not surprising that, being suspended in the air, small droplets can be combined with urban background particles and be transported".