World
Tehran responded to the call of Donald trump to destroy Iranian ships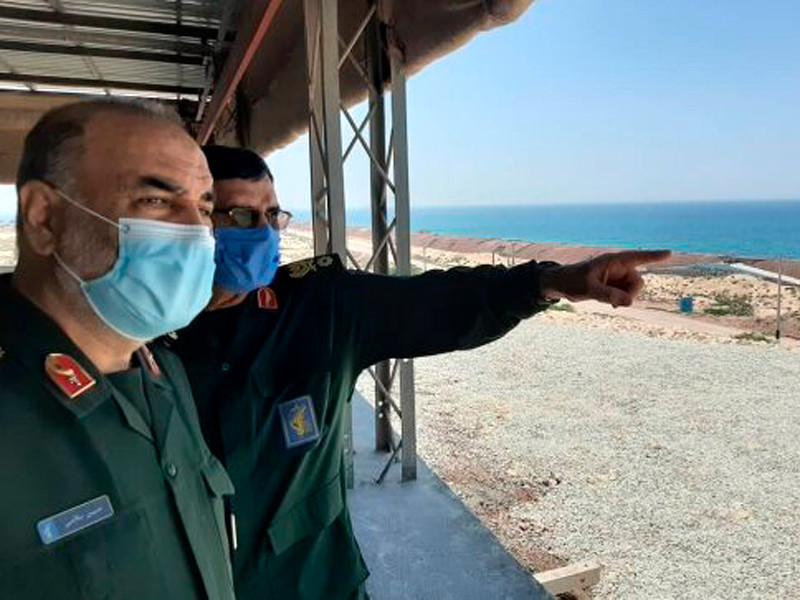 Tehran will destroy the American warships in the event of security threats to Iran. This was stated by commander of the Islamic revolutionary guard Corps (IRGC) Hossein Salami.
"We ordered our Navy. If a military ship or unit of the United States will threaten our security, it will be attacked", – quotes its words Agency Tasnim.
Commander of the IRGC added that "Iran is determined to defend national security and the boundaries of water". "Each step will be given a quick and decisive answer. Americans have already experienced in the past, our actions," he said.
Wednesday, April 22, urging them to attack the Iranian ships, preventing the passage of the U.S. military in the Persian Gulf, urged the US President Donald trump. "I've instructed the U.S. Navy, they shelled and destroyed any Iranian boats with arms, if they harass our ships at sea," wrote trump on Twitter.
After trump's statement, Iran's foreign Ministry summoned the Swiss Ambassador representing US interests in Tehran. He was handed a note of protest to the White house, transmits radio "Freedom". Iranian authorities urged Washington to uphold Maritime security and freedom of navigation.
On incidents involving Iranian boats approaching the U.S. ships became known April 15. Then, the us military said that 11 warships Iran approached at close distance to the US Navy ships in the Persian Gulf, and called the action "provocative", reports "Interfax".
As noted by the press service of the Fifth fleet of the U.S. Navy, the Iranian ships were approaching us at a distance of 9 meters, reports TASS.
In response, on April 19 in the Navy of the IRGC, emphasized that any illegal acts of the United States in the Persian Gulf will cause a response from Iran.
Relations between Tehran and Washington have deteriorated sharply after January 3, 2020, the us military conducted in the vicinity of the airport Baghdad security operation, which was killed by Qassem Soleimani – the head of special forces "Quds" Islamic revolutionary guard Corps of Iran. In response, Tehran fired missiles at two Iraqi military bases, which are the military of the US-led coalition against the terrorist group ISIS*.
The Minister of foreign Affairs of Iran Mohammad Javad Zarif said in February that after the murder Soleimani, the U.S. and Iran were on the brink of war. "Unfortunately, the United States, based on misinformation, acting ignorantly and arrogantly focused on the course that has led the region very close to the edge of the abyss. We were very close to war," said Zarif.
*Islamic state (ISIS, ISIL, DAISH) is a terrorist group banned in Russia by the decision of the Supreme court of the Russian Federation from December 29, 2014