Science
Russian scientists have taught artificial intelligence to detect coronavirus
"Green is allocated to healthy tissue lung, yellow is the ongoing process of their destruction COVID-19" – scientists of the nuclear physics Institute of Moscow state University in cooperation with physicians of city clinical hospital №52 has developed a program for automatic estimation of lung disease in computer tomography without a doctor. She makes basic black-and-white CT image of the lung tissue in color contrasting 3D images, which are accompanied by diagnostic evaluations of organ.
About how artificial intelligence (AI) is already helping doctors make an accurate diagnosis, said the head of the laboratory of medical computer systems research Institute JF, Moscow state University Andrey Gavrilov.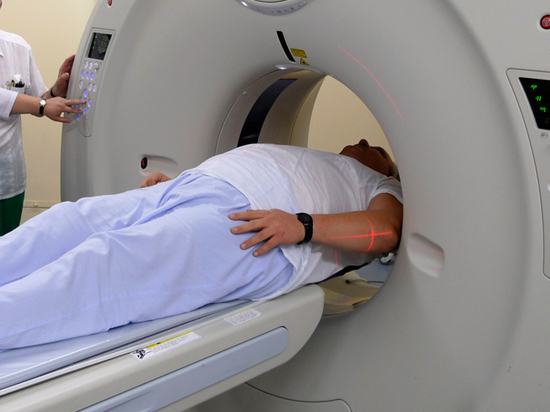 – Still, the doctor looked at the gray image which it receives on the screen of the workstation computed tomography, and eyes assessed the degree and magnitude of lesions COVID-19, – says Andrey. – But the program COVID – MULTIVOX, which we developed, allows to quantify these lesions. In this – a significant difference.
Artificial intelligence in automatic mode emit light, determines they are healthy and the affected area, segments them, build boundaries in three-dimensional space.
– What colors you selected to indicate healthy and sick areas?
Green we have identified normal tissue of the lung, yellow is the ongoing process of their destruction COVID-19, that is yellow we are comes over the same region, where there is an effect of frosted glass. Highly compacted, fibrous tissue highlighted in red.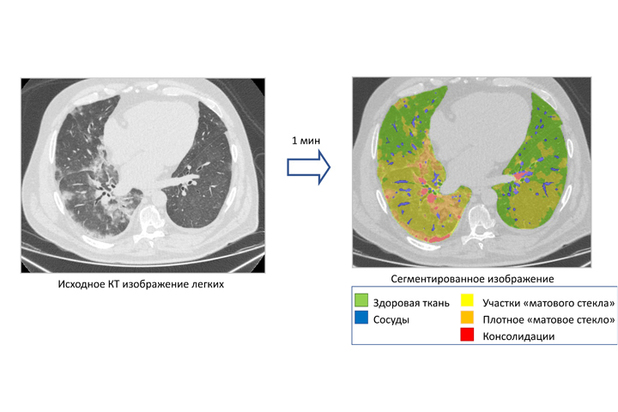 – Fully trust diagnosis artificial intelligence, perhaps, even earlier?
– Of course. Our program is only help for the doctor. He looks at gray a CT klassificeret lungs by the developed technique, and then compares its speculative conclusions with the results that gives our programme, which, as I said, gives a more accurate quantitative assessment of lung disease.
– Whether all types of scanners can run your program?
– Absolutely everyone, and in different modes of registration: from strong to weak.
– Tell us how research in the 52nd hospital? It is known that the chief of Department of anesthesia and critical care medicine this clinical hospital Sergey Tsarenko was one of the initiators of the development and application of automatic evaluation of the condition of the lungs when COVID-19.
– Yes, it is. The program is already in use. Usually during the course of treatment the patient CT scan is performed 3-5 times. And every time when evaluating the tomogram of the lungs doctors start to our qualifying program. Having received from it the numerical data, you can better understand how effectively the treatment is the correct was selected medications.
On the day we gave COVID – MULTIVOX in the Medical scientific-educational center of Moscow state University for training specialists, in turn, Institute. Sklifosovsky and service of the main freelance specialist of radiation and instrumental diagnostics Department of health of Moscow and the Ministry of health of the Russian Federation in the Central Federal district Sergei Morozov.