World
In Britain slowed down the increase in the number of victims of coronavirus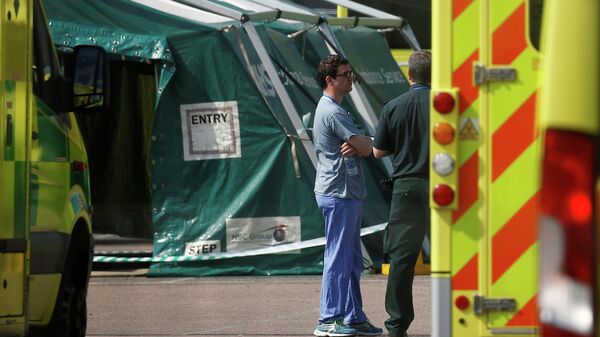 Maria Tobacco. The number who died from the coronavirus in the UK increased for the day by 360, the number of cases increased by 4310, said the healthcare Minister Matt Hancock in the daily briefing in Downing street.
We are talking about the lowest daily increase in mortality over the past four weeks, however, England's chief medical officer Chris whitty said on Tuesday that the figure may be slightly higher due to the fact that the weekend system alerts about new cases of death is not in full force.
The total number who died from the coronavirus was 21 092 (before the figure was 20 732), the number of cases – 157 149 (152 840 before).
A day earlier, in the British hospitals died 413, the number of cases then increased by 4 463 people.
"Unfortunately, the number of deaths included 83 National service of health and 16 social workers. They sacrificed their lives for us," said Hancock.
World health organization March 11 announced the outbreak of a new coronavirus infection COVID-19 pandemic. According to the latest who data, there have been recorded more than 2.8 million cases of infection, more than 193 thousand people died.
Recent data on the situation of COVID-19 in Russia and the world presented on the portal stopmanager.Russia