Crypto News
Mati Greenspan: Correlation between bitcoin and S&P 500 reached a nine-year high
To nine-year high of increased correlation between the bitcoin price and stock indicator S&P 500, it was stated by the popular analyst, Mati Greenspan.
Speaking at an online conference on the blockchain-industry expert stressed that interdependence has increased on the background of the pandemic coronavirus. Greenspan presented the timetable BTC and the American stock index, generated on the database service CoinMetrics.
Currently, the correlation between the two assets reached 0.6, the highest figure since January 2011. Nine years ago, the correlation was only 0.3 points.
The expert concludes:
Bitcoin is still considered a risky asset and not secured asylum status, which has gold for thousands of years.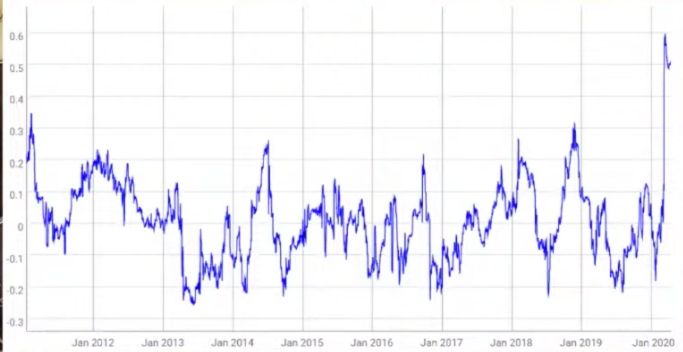 However, the performance of bitcoin in recent months is still higher than conventional assets. For example, oil price collapsed to the level of the early 2000s, while BTC rose more than 7% in the period from January to April 2020, said the analyst.
On Tuesday, 28 April, bitcoin rose to $7760. Over the past 25 hours, the market capitalization of bitcoin has gained about half a percent to $142,397 billion.
Mati Greenspan recently predicted the downturn of inflation in the BTC network after reducing the awards of the miners, which will take place in may. Now if inflation is kept at a 3.65%, after the so-called halving it will be reduced to 1.8% in annual terms. According to experts, this will increase the attractiveness of the asset.