World
Lavrov and Zarif discussed the situation in Afghanistan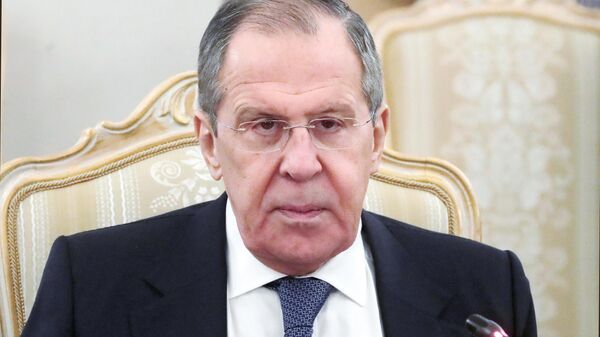 The foreign Ministers of Iran and Russia, Mohammad Javad Zarif and Sergei Lavrov on Tuesday discussed on the phone Afghanistan, also touching upon the issue of the nuclear deal in the light of US plans against Iran to extend the arms embargo.
"The foreign Ministers of Iran and Russia during a telephone conversation exchanged views on political developments in Afghanistan, discussed the efforts aimed at reconciliation and political consensus in the country", – is spoken in the message published by the foreign Ministry of Iran.
Another theme of the talks was the nuclear deal. According to Iranian foreign Ministry, the Ministers have rejected a new US plan in respect of the Joint comprehensive plan of action that was previously published by the newspaper New York Times.
As reported, the Russian foreign Ministry also "Ministers "compared notes" on the coordination of efforts to combat coronavirus infection."
Citing sources in the presidential administration of the USA edition reported that the US Secretary of state Mike Pompeo is considering a plan under which the U.S. will be able to use the position of the nuclear deal with Iran, which American leader has formally come out in 2018, to extend the arms embargo against Tehran or to resume harsher sanctions.
The newspaper reported that Clinton plans to go this route, if the security Council refuses to renew an embargo on supplying weapons to Tehran. The newspaper noted that Russia would almost certainly veto the attempt to resume the embargo, also, it can do a China. In response, according to the publication, the United States will try to claim that they technically remain a state party to the agreement (the AGREEMENT), despite the statement of the American President. USA as a formal party to the agreement say that Iran violates it, because it produces nuclear fuel in amounts that exceed those specified in the agreement. It is assumed that after that, the U.S. needs to resume a more severe sanctions against Iran.
Iran and the six international negotiators in July 2015 have reached a historic agreement on the settlement of the longstanding problem of the Iranian atom. Months of negotiations concluded with the adoption of a joint comprehensive plan of action (SVPD), which is completely removed from Iran's previously imposed economic and financial sanctions by the UN security Council, US and EU. The agreement in particular provided that the arms embargo will be lifted on Iran within 5 years, the supply of arms possible before, but only with the permission of the UN security Council. The deal in its original form lived for three years: in may 2018, the United States announced its unilateral withdrawal from her and the restoration of tougher sanctions against Tehran.