World
Off the coast of southern California has accumulated 24 of the tanker, full of oil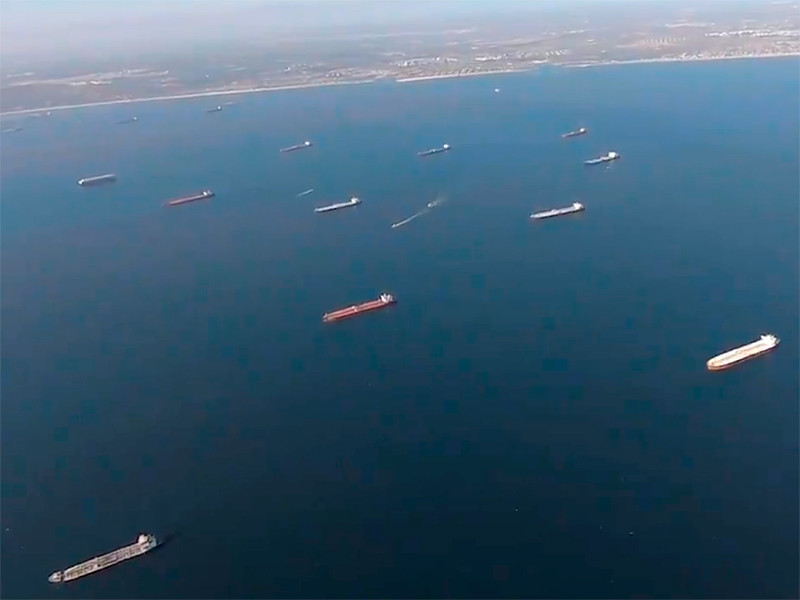 An Armada of around 24 tankers is concentrated opposite the shores of southern California, unable to unload, reported the pan-Arab Al Arabiya television channel, commenting on a video circulated in social networks.
For its part, the Bloomberg Agency reports that in the tanks of ships is 20 million barrels of oil, enough to meet 20% of daily world demand for raw materials.
This is a record amount of oil, simultaneously centered in the sea off the West coast of the USA, transfers "Interfax".
April 20, the price of American oil WTI for the first time in the history became negative -40,32 dollars per barrel. The collapse in prices brought fears that soon the oil will be nowhere to store because of falling global demand in a pandemic coronavirus and populate repositories. Against this background, increased sharply and the cost of renting the tankers, which were used as floating storage of oil. Over the past six months the price of rent has increased from 85 thousand dollars per day to 130 thousand dollars a day, writes Al Arabiya.
The #USCG is closely monitoring the increased presence of tanker vessels anchored off the coast of Southern California. pic.twitter.com/i6HuX6wxgn

— USCG Los Angeles (@USCGLosAngeles) April 24, 2020