World
In Ukraine, a day identified 455 cases of infection with coronavirus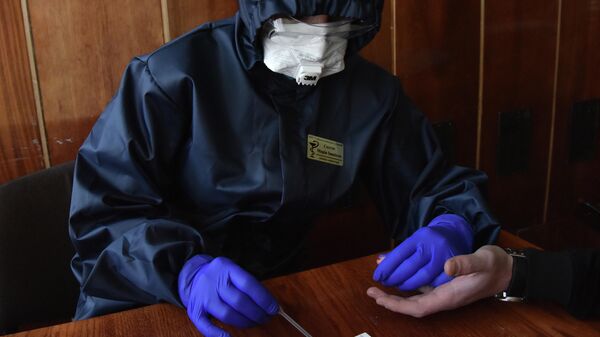 The number of people infected with coronavirus COVID-19 in the Ukraine during the day increased by 455 people – up to 10 861, 11 patients died, making a total of 272 victims, reported the press service of the Ministry of health of the country.
Thursday was recorded 540 new cases per day. As of Thursday it was aware of cases 10406, of which 717 of the child and 2063 the physician, recovered 1238 man, and 261 died.
"As of 9.00 a.m. (time is same as GMT – ed.) may 1, Ukraine 10 861 laboratory-confirmed cases COVID-19, of whom 272 were fatal, and 1 413 patients recovered. A day recorded 455 new cases", – informs Ministry of health of the country Telegram-channel "Coronavirus.info".
World health organization March 11 announced the outbreak of a new coronavirus infection COVID-19 pandemic. According to the latest world health organization, worldwide there have been about 3.1 million cases, more than 217 thousand people died.
Recent data on the situation of COVID-19 in Russia and the world presented on the portal stopmanager.of the Russian Federation.