World
The number of victims of coronavirus in France for a day has increased by 166 people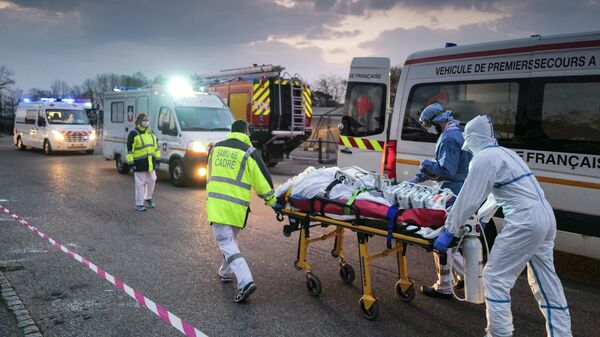 The number of deaths from the effects of coronavirus in France increased to 24 760 per day died in 166 people, according to the Ministry of health of the country.
On Friday it was reported about 24 dead and 130 594 185 infected COVID-19.
"From March 1 we mourn 24 760 deaths related COVID-19", – said in a communique. It is noted that in the hospitals died 15 487 people in nursing homes – 9273.
The number of hospitalizations continues to decline. In hospitals there are 25.8 per thousand. In the last 24 hours in hospitals enrolled 453 patients. In the intensive care unit are 3827 patients infected with coronavirus, is 51 less than on Friday.
Since the beginning of the epidemic, almost 92.5 thousand people were hospitalized. More than 50,5 thousand recovered and been discharged from hospitals, not counting those who recovered at home.
Because of the epidemic of coronavirus in France from March 17, was put on lockdown. In a country closed to cafes, restaurants, cinemas, museums, parks, stores, shops, schools. It is expected that France will begin to gradually withdraw from quarantine on may 11. On Tuesday, Prime Minister Edouard Philippe presented the plan to get out of quarantine, stating the gradual opening of kindergartens and schools, shops. However, the restaurants and cafes remain closed. The decision on the date of their discovery by the French authorities expect to take in late may. Wearing masks in transport will be mandatory after may 11.
Relevant data on the situation of COVID-19 in Russia and the world presented on the portal stopmanager.of the Russian Federation.