World
Armed forces of Venezuela are in readiness after the attack by Colombian militants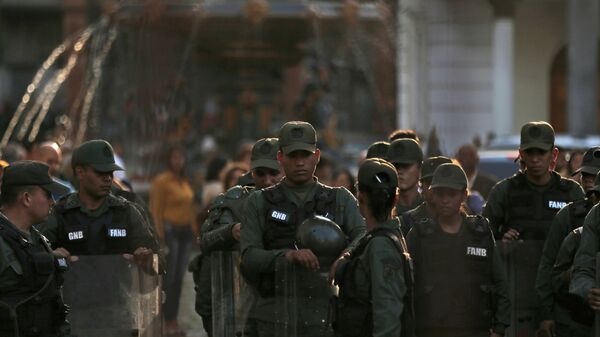 The armed forces of Venezuela are on alert after a failed attempt of sea invasion by Colombian militants, the report said the country's defense Ministry.
Earlier on Sunday the interior Minister of Venezuela, Nestor Reverol reported on the prevention of marine incursions by Colombian insurgents in the North of the country. According to him, they tried to invade the country on speedboats. The Chairman of the National constitutional Assembly of Venezuela Diosdado Cabello said that as a result of the attack killed eight of the attackers, two more were detained. He also said that one of the detainees, the Management agent for the U.S. drug enforcement.
"All military units in the country are in a state of combat readiness, ready to respond to any threat. We affirm our absolute loyalty to the President of Venezuela Nicolas Maduro and the duty to guarantee the sovereignty and independence of the state", — said in a statement.
The Ministry of defense reported that during the operation, seized weapons, some of which were used during the attempted coup of 30 April 2019. Currently, the military continue to search for weapons under water, which could be there due to the fact that one of the vessels capsized. There are security patrols in coastal areas to search for people associated with the attack.
In Venezuela at the beginning of 2019 began mass protests against President Nicolas Maduro shortly after the oath of office. Juan Guido, head of the National Assembly, controlled by the opposition, declared himself interim head of state. A number of Western countries led by the US announced its recognition of Guido. In turn, Maduro called the head of the Parliament a puppet of the US. Russia, China, Turkey and several other countries have supported Maduro as the legitimate President.