World
Pompeo reported Iranian shipment of unknown cargo to Venezuela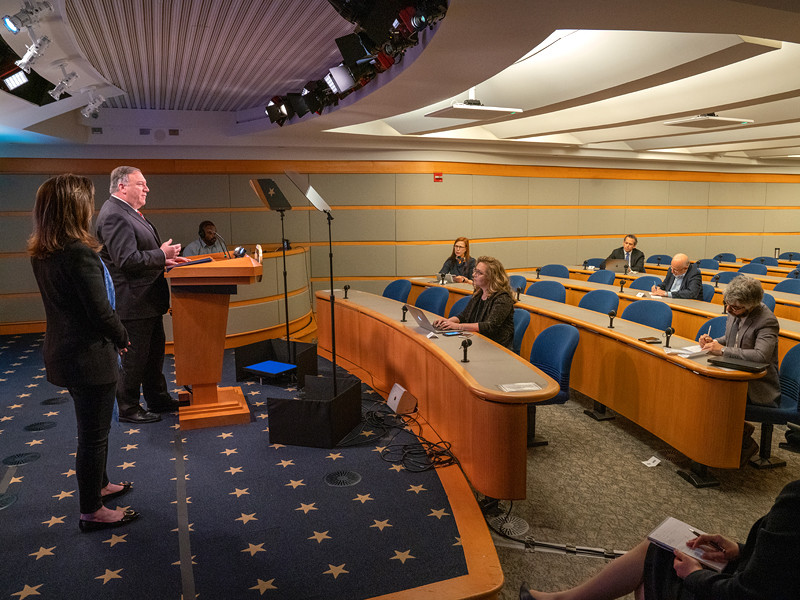 Iran has sent to Venezuela a few flights with an unknown cargo. Washington believes such action is unacceptable, said on Wednesday U.S. Secretary of state Michael Pompeo.
"I would also like to provide information on the relationship of the regime (President of Venezuela Nicolas. – Approx. NEWSru.com) Maduro and the Islamic Republic of Iran. Over the past few days a number of aircraft owned by Mahan Air, unknown transported (cargo) in support of the Maduro regime", – he said at a briefing at the State Department. His words leads to "Interfax".
He reminded that, according to Washington, with this "terrorist" airlines of Iran are engaged in transportation of arms and fighters in the middle East.
Pompeo stressed that these flights should cease, and the United States, in turn, will make every effort to meet this goal.
The head of state also said that the US administration is ready to work in the UN security Council over the issue of extending the arms embargo against Iran, expiring in October this year. Pompeo noted that if these efforts do not yield results, the United States "will study, what are the alternatives to achieve it".
Earlier, U.S. Secretary of state urged the UN security Council to extend the embargo on arms supplies to Iran. "The period of the embargo on arms supplies to Iran, a leading sponsor of terrorism at the state level, which expire after six months (in October of this year. – Approx. "Interfax"). The UN security Council should extend the embargo until Iran will increase violence and will start a new arms race in the middle East. The clock is ticking," wrote the Secretary in his microblog Twitter.
He recalled that "last year, Iran launched rockets on their neighbors, mined and seized the tankers, contraband shipped weapons to conflict zones and shot down a passenger plane (Boeing 737-800 aircraft of the Ukrainian airline "MAU" shot down on 8 January at Tehran immediately after takeoff. – Approx. "Interfax")".
"We can't risk that Iran has purchased more advanced weaponry and passed their arsenals irresponsible individuals," said Pompeo.