Science
American infectious disease specialists presented three scenarios of pandemic: contagion is here to stay
Experts in the field of infectious diseases at the University of Minnesota brought three possible scenarios for the development of the situation with coronavirus. Much optimism, none of these scenarios bring. It seems that the plague has come to stay.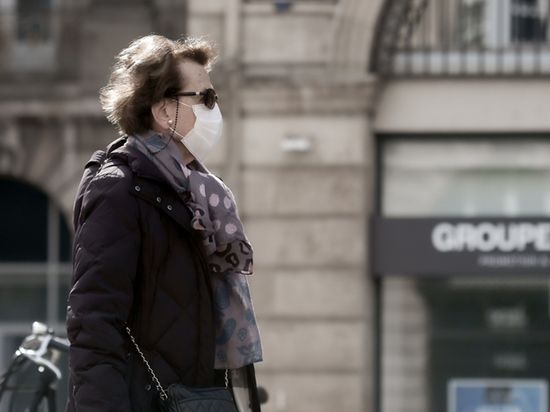 The author of the study, prepared by the Center for the study of infectious diseases at the University of Minnesota, compared the current pandemic Covid-19 pandemics of the past (such as the "Spanish flu" in 1918). Experts believe that, on the basis of behaviors, caused by outbreaks of "Spanish" flu in the past, coronavirus pandemic could last from 18 to 24 months.
In the report, researchers outlined three possible scenarios for the current pandemic coronavirus. None of them seem to not promise the world for a speedy deliverance from this trouble.
Scenario 1: the First wave COVID-19 is accompanied by a series of repetitive waves that occur during the summer have been for 1-2 years and will gradually decrease in 2021. The occurrence of these waves can vary geographically and can depend on how and what measures are taken to mitigate consequences of the pandemic.
Scenario 2: the first wave is a large wave in the fall or winter 2020, which will require restoration measures to mitigate the impact of the pandemic to reduce its prevalence. This is similar to the pandemic "Spanish flu" of 1918. During the pandemic, a small wave began in March 1918 and was still in the summer months. A much larger peak was observed in the autumn of 1918. The third peak recorded in winter and spring of 1919; this wave subsided in the summer of 1919, signaling the end of the pandemic.
Scenario 3: the First wave accompanied by a "slow burning" of ongoing transmission, but not a clear wave pattern. This scenario was not seen in previous flu pandemics, but it is possible for COVID-19. This version will likely not require recovery measures to mitigate the consequences, but deaths and cases of infection will still take place.
In any case, the Center for the study of infectious diseases encourages the authorities to focus on the worst-case scenario, where this fall can occur big second wave of the disease. This includes the development of strategies to ensure health workers means of individual protection, the development of specific plans for mitigation and preparation of the public for possible new waves of the coronavirus within the next two years.