World
In Germany the number of people infected with coronavirus has exceeded 163 thousand people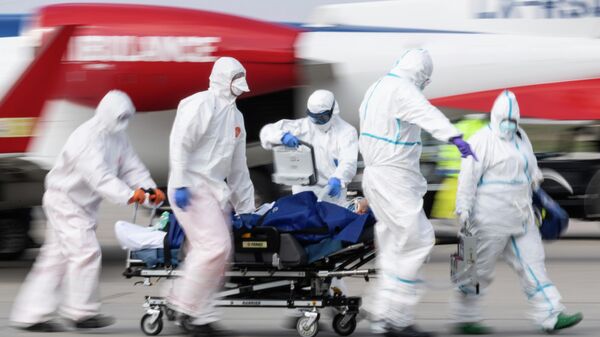 The number of confirmed cases of infection with coronavirus new type in Germany exceeded 163 thousand died almost 6.7 thousand people, according to the Robert Koch Institute.
The Robert Koch Institute is part of the Ministry of health of Germany and maintains statistics on the incidence COVID-19 in the country.
For all the time doctors identified the coronavirus 163 175 people, the increase of cases over the past day amounted to 679. Experts note that over the past day in Germany died 43 infected with coronavirus, while the day before had reported 74 deaths from COVID-19. Thus, the total number of deaths reached 6692. Once infected COVID-19 in Germany has recovered approximately 132,7 thousand people.
The greatest number of cases of infection identified in Bavaria (42 997), North Rhine-Westphalia (33 560) and Baden-württemberg (32 411). In Berlin recorded 6010 infections COVID-19.
Relevant data on the situation of COVID-19 in Russia and the world presented on the portal stopmanager.of the Russian Federation.