World
In the Ionian sea missing helicopter participating in the NATO exercises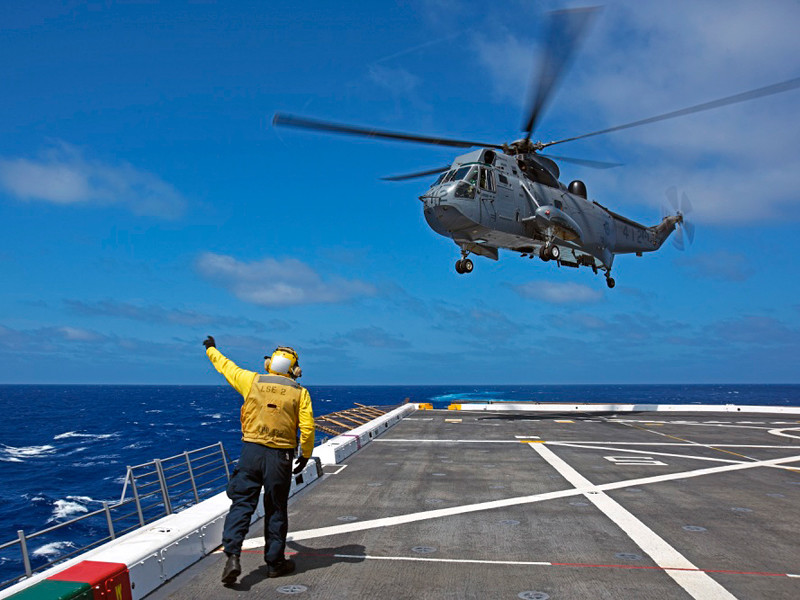 Military helicopter participating in the NATO exercise, is lost in the Ionian sea West of the Greek island of Kefalonia, said on Wednesday the Greek Reporter.
The helicopter disappeared from radar screens when he was in the airspace of Italy.
The search for the helicopter are frigates of the Navy of Italy and Turkey, reports "Interfax" with reference to the Greek TV channel ERT. According to him, Italy has not requested aid for Greece.
Sources in the defense Ministry of Greece said that the helicopter CH-124 Sea King, designed to combat submarines, flew with the canadian frigate and crashed in the sea about 20 nautical miles from the Greek territorial waters. In the helicopter were from three to six passengers who were missing.
The aircraft participated in the naval exercises of the 2nd standing Maritime group of NATO rapid response. It consists of four to six destroyers and frigates.
The Greek authorities stated that they were not asked to help, as the area of the crash is far from the Greek mainland and outside of the Greek zone of responsibility for search and rescue operations.