Crypto News
Analysts Arcane Research has documented aggravation 7-day volatility of bitcoin
At the end of last week, bitcoin soared above $9300, and in cryptosphere many have begun to predict the imminent capture of $10 000. However, the new week started with a coin drop.
Monday, may 4, PTS fell to $8643. In the last 24 hours the market capitalization of bitcoin has decreased by 4.5% to $159,802 billion.
In the study of Arcane Research says that in weekly terms, the volatility of bitcoin has deteriorated.
The report's authors emphasize:
The average real volume of trades for the week rose to $4 billion per day. This happens after a few weeks with a clear downward trend. The circulation of bitcoins is on the rise again. We hope that this trend can lead to rapid price growth.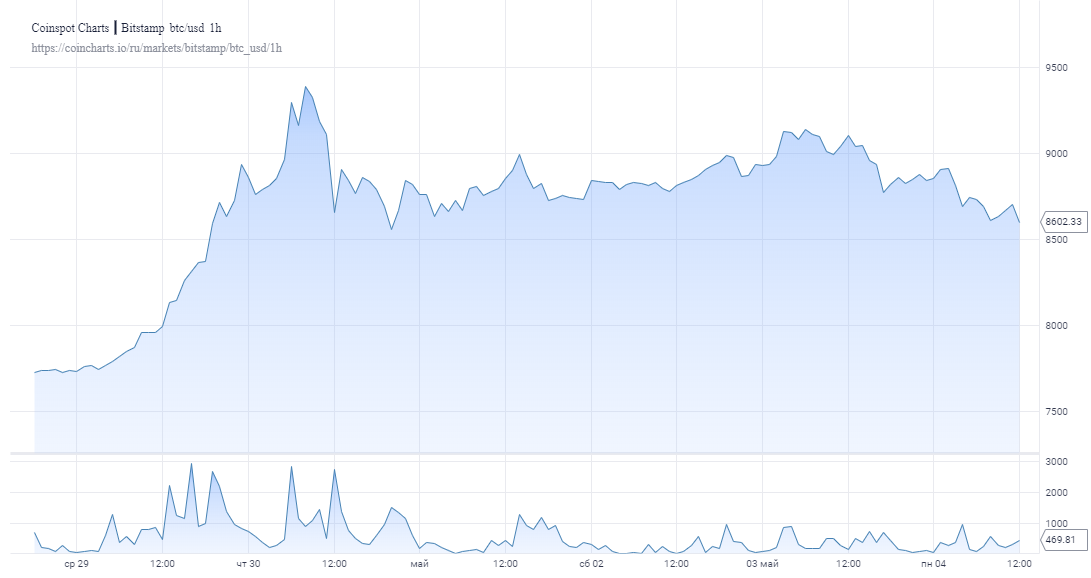 The researchers add that the month-on-month volatility remains quite weak.
Arcane Research believes that we are now at the point of transition to a long phase of extreme volatility in the stock market. But this process may take from several days to several weeks.
The first signal of the upcoming explosive changes in the value of the BTC and became just the aggravation of a weekly range of price fluctuations largest cryptocurrency.