World
In the United States promise to create hundreds of millions of doses of vaccines against COVID-19 by 2021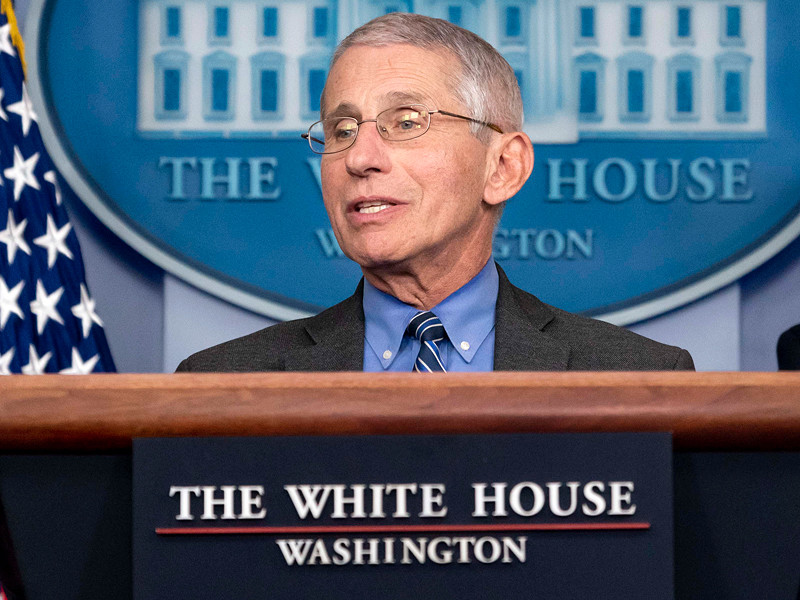 In the US, chief expert on infectious diseases working group of the White house Anthony Fauci said that by January next year in the United States can be prepared hundreds of millions of doses of vaccines against coronavirus COVID-19, reports "Interfax" with reference to TV channel NBC.
"I think so," said Fauci, answering the question of correspondent of TV channel on whether to January to prepare hundreds of millions of doses of vaccine COVID-19.
"We want to act quickly, but at the same time want to make sure that it will be safe and effective, – said Fauci. – I think it's doable if everything goes."
Fauci recalled that earlier this year, has said about the timing of the vaccine and January 2021 not too far from his original predictions.
"I spoke in January or February that it (the vaccine) will take from a year to 18 months, in January will be the year," said Fauci.
The readiness of vaccine by early next year depends on the outcome of its clinical trials. Developing a vaccine companies such as Johnson & Johnson, Moderna and University of Oxford.
The newspaper the New York Times this week wrote that the team Oxford probably has made considerable progress in creating a vaccine.
Previously, the Agency Bloomberg reported that, according to its sources, administration of the President of the United States Donald trump is implementing the project "Operation of supersonic speed", which aims to combine private pharmaceutical companies, government agencies and the military to try to reduce the time of development of a vaccine against coronavirus in eight months. The project's goal is to obtain 300 million doses of vaccine by January 2021.
"Operation supersonic speed" will use government resources to quickly test the most promising experimental vaccines in the world on animals, and then begin a coordinated clinical trials in humans.
As stated by one of the interlocutors of the Agency, the project will cost billions of dollars already available to the government.