Science
Explained by atypical symptoms COVID-19
An international group of scientists explained the symptoms COVID-19, which are not considered typical among patients with coronavirus infection of a new type, writes the journal Science.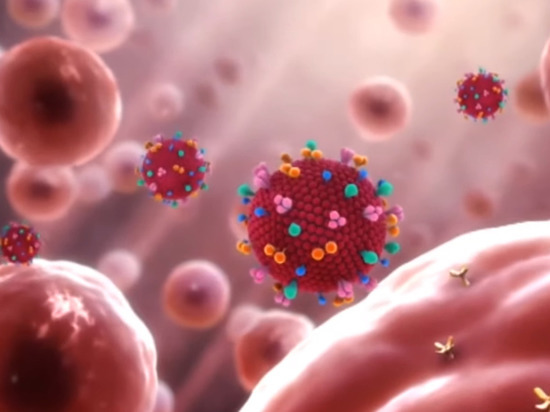 In this article we are talking about the fact that in the course of the study, the experts have created organoid on the basis of stem cells of an adult. After infection of living matter SARS-CoV-2 experts came to the conclusion that the virus can communicate with the epithelial cells of the intestine. To get into the cells infection used the receptor ACE2, which is used to infect tissue in the lungs. The body, which was carried out experience, was able to generate an immune response to the virus.
As a result of experiments it was found that the virus can penetrate into human cells even at a low level of ACE2. The breach of the intestine due to the damage typically causes nausea, upset digestive tract, diarrhea, but these symptoms are characteristic not for all infected.
"It's safe to say that SARS-CoV-2 can proliferate in the gut", — stated in the conclusions of scientific work.
The researchers can't say exactly what concentration of the virus causing disorder of the gastrointestinal tract and diarrhea. There is no data about how quickly the person's immune system is able to clean the intestines from COVID-19. As the main measures to combat the coronavirus, the scientists called hygiene and healthy eating.