World
Giant Asian hornets killer got to the USA
MegaVolt / DepositPhotos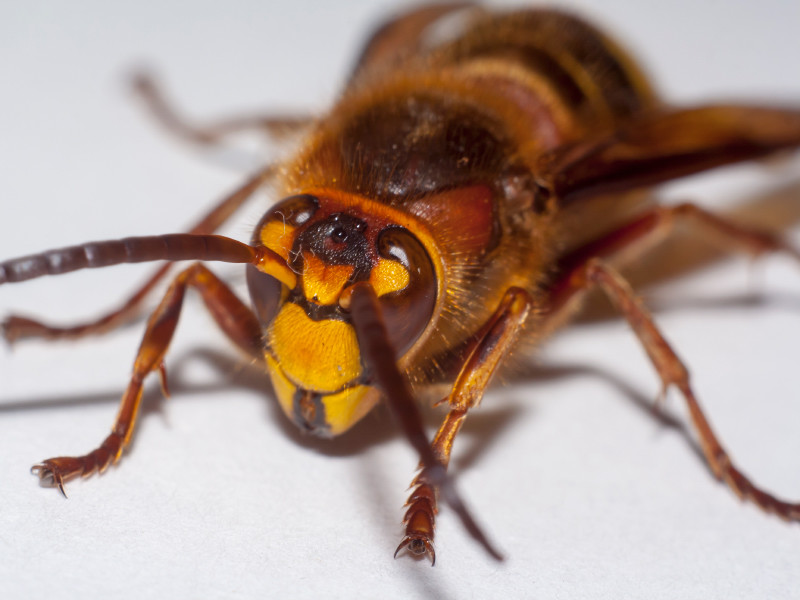 Living in the Asian giant hornets first appeared in the United States and threaten local populations of bees. About this issue, joined the list of troubles of the first half of 2020, according to CNN.
Giant hornets (Vespa mandarinia) is the world's largest species of wasps. In length they exceed five inches, and the wingspan of the giant hornet is 7.5 inches. This kind of OS inhabits in Korea, Japan, China, and also in the far East of Russia: Primorskiy and Khabarovsk territories. The sting of these hornets contains a highly toxic poison that is dangerous to humans – a few bites of giant wasps can cause a person's death, even if he wasn't allergic to their venom, said RTVI.
How exactly the hornets-killer fell in the United States is unknown, but they were seen in Washington state in December last year, local beekeepers reported their bees, which prefer to hunt giant hornets, biting their powerful jaws. Perhaps the hornets overcame the ocean together with some goods delivered in the United States, as has happened before with other invasive species.
According to scientists, at present, hornets become more active after winter insects form colonies and build nests. During the activity they attack beehives, kill the adult bees also feed larvae and pupae.
CNN: Гигантские шершни-убийцы вторглись в США из Азии. Они могут уничтожить популяцию пчёл, а также представляют смертельную опасность для людей. pic.twitter.com/Kj5CG6HHiD

— CGTN на русском (@cgtnrussian) May 4, 2020
In winter, the experts conducted the necessary training and now looking for a hornets nest to allow them to proliferate in the United States. "This is our chance to let them settle down here. If we fail to do so within a couple of years, it will likely be impossible", – the entomologist of the agricultural Department of Washington Chris Looney (quoted by TASS).
To discover nests of Agency staff and local beekeepers put special traps with bait for the hornets. To search for nests that are usually located on earth, planned to use the cameras. In addition, management staff are placed in social networks pictures of giant hornets with a request to readers to report if they see these insects. The specialists urge people not to approach the hornets and not try to destroy them yourself.
Earlier, giant hornets were in European countries, where they also pose a threat to the bee population which has been steadily declining in recent years due to pesticides, disease and extensive use of agricultural land under monoculture. Discovered in Europe, the nest of killer hornets must be destroyed.