World
Minsk has notified the Embassy of the Russian Federation on the revocation of the accreditation of the journalists of the "First"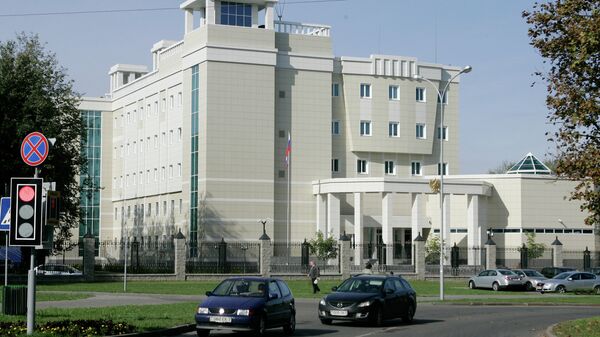 The foreign Ministry of Belarus informed the Russian Embassy in the Republic of deprivation of accreditation of two journalists of the Russian First channel, said RIA Novosti in the press service of the Embassy.
"The Russian Embassy in Belarus officially informed that the two employees of the Bureau of the First channel in Minsk revoked accreditation", – said the representative of the press service.
Earlier, the Belarusian state TV channel Belarus 1 reported that the foreign Ministry of Belarus has deprived of accreditation of film crew of the Russian First channel after the story about the situation with COVID-19 in Republic set forth in this allegedly false information.
Later, the press Secretary of the Belarusian foreign Ministry Anatoly Glaz confirmed to RIA Novosti that the Commission of the foreign Ministry for accreditation to foreign journalists on Wednesday decided to revoke accreditation for the work crew of the First channel – the Russian correspondent Alexey Kruchinina and its operator Belarusian Sergey Panasyuk. However, he did not explain the reasons for this decision. The Russian Embassy in Minsk, RIA Novosti reported that Russian diplomats are aware of the situation. Press service of the First channel called the withdrawal of accreditation the whole team is unfounded.
A source familiar with the situation told RIA Novosti that the withdrawal of the accreditation of the crew of the First channel to work in Belarus does not oblige the journalists to leave the country – we are talking about the inability to carry out journalistic activities in Belarus.
According to the Belarusian legislation, the professional activities of journalists of foreign media without an accreditation card of the foreign Ministry of Belarus in the country is not allowed.