Science
A new interpretation of the mystery of the Tunguska meteorite: fell, and flew past
The Tunguska meteorite was actually an iron asteroid with a diameter of about 200 meters, flying a distance of about three thousand kilometers above the Ground, but did not fall. The latest version of PE that occurred 112 years ago over Siberia, has recently described in the English magazine "Monthly notes of the Royal astronomical society" the Russian scientists.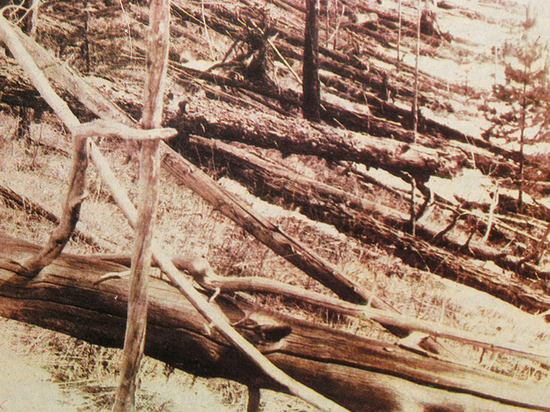 One of the most common hypotheses, the hypothetical body, the explosion which occurred near the Podkamennaya Tunguska river in 1908, could be a cometary origin. It was almost completely destroyed in an air blast and left behind a vast forest fire and solid felling in the territory with a diameter of about 60 kilometers.
As reported in a new scientific paper, researchers from Siberian Federal University, MIPT and Physical Institute. Lebedev RAS studied the conditions of the other real asteroids with diameters 200, 100 and 50 m, consisting of three types of materials – iron, stone and water ice, through the Earth's atmosphere with a minimum height of the trajectory in the range of 10-15 km.
As a result of mathematical modeling they came to the conclusion that the most banal version of ice comet is not wealthy, the temperature of the planet's atmosphere and the speed of movement of the ice car would start to destroy it, and the Earth definitely would have left marks after the fall of its parts. Stone asteroid, the researchers refused to "visit", leaving only the iron version of a "guest".
The researchers modeled the diameter and speed of entry into earth's atmosphere. It turned out that the consequences about which we all know could happen when entering the dense layers of our atmosphere iron 200-metre-long body, which flew at low altitude, creating a powerful shock wave, but did not hit the Ground. It flew in the atmosphere almost at a tangent and were back in space. Therefore, after this event, scientists have not been able to find in the area of Podkamennaya Tunguska the pieces.